Question
Can I Get Power of Attorney in California For My Parents If They Can't Make Decisions?
Sponsored Answer
Answer
The simple answer is no. If California, your parents can name you as their Agent under a Power of Attorney, but you cannot get it unless they give it to you. 
If your parent, relative or friend did not have a power of attorney and suffered a sudden stroke or was in a serious accident and can no longer sign documents or express their wishes, you may need a conservatorship. Because of privacy obligations, a bank will not work with you until a probate court judge appoints you as conservator. This can delay your ability to pay bills and conduct other business for a loved one. 
Being Appointed Conservator 
There are three general steps in the conservatorship court process: 
You must provide evidence that your loved one does not have capacity. A capacity declaration form completed by doctor, geriatric psychologist or neurologist specialist is usually required to meet this element.
The court will conduct an investigation.
The probate court then decides if you are qualified to serve as conservator. 
Once you are appointed, you need to obtain letters of conservatorship that convey rights to handle medical and/or financial affairs – whatever the court determines necessary. We recommend that you consult an attorney who can walk you through this process, answer questions as they arise and explain the next steps. 
Durable Financial Power of Attorney and Advance Directives 
This conservatorship court process is expensive, but it can be avoided with advanced estate planning. 
A durable power of attorney for financial management names an agent to make financial decisions (for non-trust assets) if you become incapacitated. If your assets are held in a living trust, it may also help you avoid conservatorship. Because there is room for abuse of power of attorney, get sound legal advice to ensure any power of attorney meets your individual needs.
Advance health care directives and living wills outline medical treatment preferences, including which life-sustaining measures should be attempted. These documents allow you to appoint a health care proxy to make decisions consistent with your wishes, and they can provide guidance on burial and organ donation and may offer an alternative to conservatorship. 
If you have not taken the time to complete a comprehensive estate plan, take the first step now. It is impossible to predict when an accident or illnesses will strike, but simple measures can avoid the expense and worry of conservatorship proceedings.    
Disclaimer: The answer is intended to be for informational purposes only. It should not be relied on as legal advice, nor construed as a form of attorney-client relationship.
Other Answers By Sibylle Grebe
Yes, you can leave your estate to whomever you wish, including to a friend, a charitable organization, beloved pet …
Sponsored answer by Sibylle Grebe
Very carefully – this important decision can protect loved ones and ensure they have adequate resources. A …
Sponsored answer by Sibylle Grebe
Other Answers About Elder Law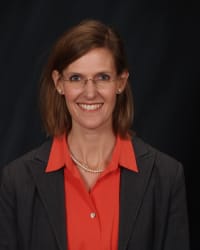 When a loved one has suffered injury or death due to elder abuse or neglect at a long-term care facility meant to …
Sponsored answer by Suzanne M. Scheller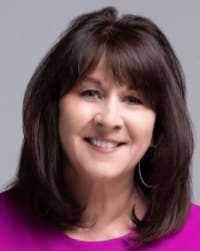 One question we often receive from clients and other attorneys is how to protect at least some of a person's …
Sponsored answer by M. Brigid Fernandez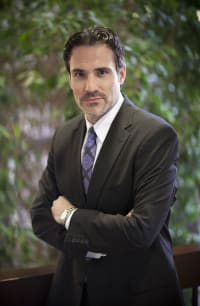 Wills in addition to General Financial Powers of Attorney and Medical Durable Powers of Attorney (POA) are highly …
Sponsored answer by Marco Chayet
To: Sibylle Grebe
Super Lawyers: Potential Client Inquiry
*Required fields