Question
What Compensation Am I Entitled To If The Government Wants Part Of My Property in California?
Sponsored Answer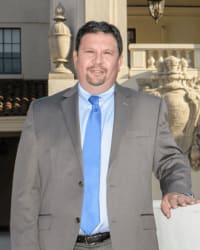 Answer
Under both the Federal and California Constitutions, the government has the power to take your property (or portions of your property), if the land is needed for a public purpose. Whether your property has a building or is undeveloped land, it could be subject to this governmental power, which is called eminent domain.
Common projects for which the government uses its eminent domain power include: 
Freeways
Roads
Public Transportation (airports, railroads, subways, light rail, and busways)
Bridges
Utilities
Parks
Schools
Libraries
Police and Fire stations 
Usually, it is not possible to stop the government from taking your property by eminent domain. However, you are entitled to compensation under California law. The reason you need an experienced eminent domain attorney is to make sure you get maximum compensation and damages for your property or business. 
The Fifth Amendment to the U.S. Constitution and Article 1, Section 19 of the California Constitution guarantee landowners the right to compensation for their seized property. You also have the right to a jury trial to determine  the amount of compensation and damages. The right to a jury trial is an important right to ensure you are treated fairly, even though eminent domain cases are typically settled before trial. 
Possible Eminent Domain Compensation and Damages
There are several potential factors in determining rightful compensation for property seized under eminent domain: 
Fair market value. Under California law, this is the "highest" price a buyer would be willing to buy the property at under normal circumstances as of the "date of valuation," or the date at which the property is appraised. Often, the government's appraisal will claim a lower fair market value than a property owner's appraisal.
Highest and best use. Fair market value is determined based on the "highest possible use to which the land is or may be reasonably put." In other words, the most valuable use of the property that is a) legally permissible, b) physically possible, c) financially feasible and d) maximally productive. Appraisers consider the highest and best use even if the property was arguably not being used up to that level at the date of valuation.
Loss of business goodwill. A business owner may recover damages suffered when all or part of its property is taken by eminent domain.   For example, the taking of part of a store's parking lot could make shopping there less convenient so some customers stop going to the store and sales drop. Such damages could be compensable for the business owner.  And, if the business is forced to move because of the taking, the business owner is entitled to recover the costs to relocate. 
Compensation for temporary construction easements. In addition to the government seizing part of your property permanently, it may temporarily claim an "easement," or right to access another part, while construction is going on nearby. For instance, part of your parking lot may be seized for a street widening project, and another part used for the construction crew's parking until the project is complete. The government must compensate you for the temporary easement as well as the permanent taking.
Compensation for permanent damages. A partial taking of your property could render the remainder damaged or even unusable. These damages are often called "severance damages."  In a scenario where the government seizes a store's parking lot or perhaps interferes with a loading dock, the store building itself remains in the owners' hands — but the building cannot function properly without sufficient parking or a loading dock. In situations like this, the property owner may be entitled to damages for reconfiguring the building or acquiring additional land for parking or other remedies.  Moreover, the business owner may also be entitled to compensation and damages, including relocation costs.
The government's initial offer may be insufficient to compensate you for the loss of your property or damages to your business. It takes careful legal representation, working with an experienced eminent domain appraiser, to make sure you receive full payment for your losses.
Disclaimer: The answer is intended to be for informational purposes only. It should not be relied on as legal advice, nor construed as a form of attorney-client relationship.
Other Answers By Glenn L. Block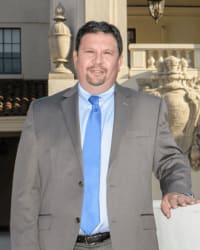 How a property is zoned impacts its value substantially. Your property's zoning limits how it can be used, …
Sponsored answer by Glenn L. Block
Other Answers About Eminent Domain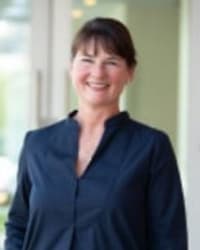 If the estimated value of the property that the government (which is sometimes called the condemning authority or …
Sponsored answer by Jody Harper Alderman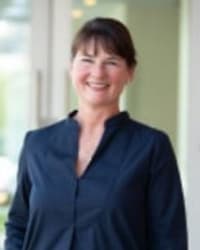 Pursuant to Article II, Section 15, of the Colorado Constitution, the state has the power to take private property …
Sponsored answer by Jody Harper Alderman
To: Glenn L. Block
Super Lawyers: Potential Client Inquiry
*Required fields