Question
Can I File A Lawsuit If My E-Cigarette Caught Fire Or Exploded In California Or Another State?
Sponsored Answer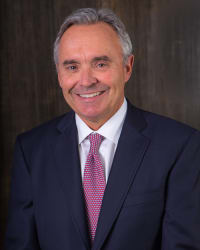 Answer
Yes, you can and should file a lawsuit for a defective product. E-cigarettes have a notable history of malfunctioning which has led to serious injuries, fire damage to property and even death. The typical injuries I see are third-degree burns to hands and face, broken bones, loss of eyesight, acid burns to skin or explosion-like injuries to body parts.
How The Lawsuit Is Handled
There are multiple "levels" of a product and various areas where a lawsuit can be brought. Often the products liability lawsuit is not about the mechanism itself — instead, the case involves the component's parts and the different manufacturers for each piece. Determining which parts and companies to file a lawsuit with is where a products liability lawyer can step in to help you solve the situation.
Each part of an e-cigarette that malfunctioned or contributed to the overall fire or explosion will be an individual lawsuit. This could involve the battery, the heating coil, atomizer, the tank/cartridge/cartomizer, the casing or mouthpiece. Common e-cigarette products liability cases I see include elements like:
Having the battery out of the device
Lithium-ion battery explosions
Lack of safety information from the manufacturer
Lack of industry-wide standards for the manufacturer
Extreme heat above 110 degrees Fahrenheit
Cold days below 50 degrees Fahrenheit
The biggest culprit in these types of product malfunctions usually involves the uniqueness of the kind of batteries that are exploding. In short — the most common issue I see is a battery malfunction while in the device that turns the e-cig into an explosive device. In some cases, the fire or explosion can be ruled misuse from the victim or due to user modifications to the device. In situations like this, having a lawyer review your case will help you understand the nuances of your situation and if you do have grounds for a lawsuit.
Be Prepared For A Lawsuit After An Explosion Or Fire
If your e-cig has exploded or caught on fire, or you fear it may happen in the future, there are immediate steps to take. Get to your local emergency room as soon as possible and follow the advice of doctors. Taking care of yourself is the most crucial aspect. Next, you or a friend should document and photograph all your injuries immediately. Take pictures of your damaged clothing, property, or scene of the explosion or fire. Be sure to gather and keep all parts of the e-cig. Before an accident occurs, it is also essential to hold on to your receipts for the e-cig purchase of the product in a safe place.
Do not go back to the store where you purchased the e-cig once it has exploded or caught fire. When I work with clients who go back to the store, the owners will often say they have no insurance and offer money back or a token to go away. Do not settle for this as your compensation for a defective product! Involve an experienced and knowledgeable lawyer right away to custom the next steps you should take.
I have been handling e-cigarette lawsuits across the country and in California for years. Overall, I have handled around 150 cases and have become a leading authority on this topic. I was also a part of the first one-million-dollar recovery in the country after a jury trial regarding an e-cigarette lawsuit.
To help avoid products liability: follow the instructions exactly and never keep an e-cig in your pocket. If the worst should happen, you may have substantial grounds for a lawsuit to cover your medical bills and property damages.
Disclaimer: The answer is intended to be for informational purposes only. It should not be relied on as legal advice, nor construed as a form of attorney-client relationship.
Other Answers By Gregory L. Bentley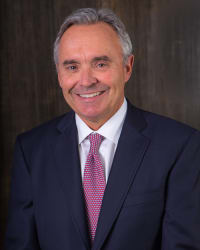 First off, I am very sorry for your loss.In general, there is a two-year statute of limitations in California …
Sponsored answer by Gregory L. Bentley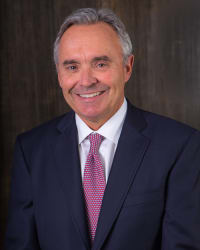 Brain injuries are extremely serious and have lasting effects on the victim's life — and the lives of …
Sponsored answer by Gregory L. Bentley
Other Answers About Products Liability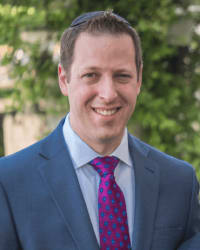 New York's sidewalks are busy, constantly full of crowds, noise and traffic. Thousands of people may have …
Sponsored answer by Jeremy J. Schiowitz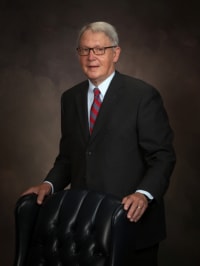 The plaintiff must prove that the product that injured them was defective and that the defect made the product …
Sponsored answer by John A. Dickerson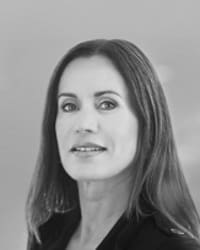 The short answer is, yes. It is rarely, if ever, a good idea to try to represent yourself in court, and that is …
Sponsored answer by Laurel L. Simes
To: Gregory L. Bentley
Super Lawyers: Potential Client Inquiry
*Required fields
Disclaimer:
The information contained in this web site is intended to convey general information. It should not be construed as legal advice or opinion. It is not an offer to represent you, nor is it intended to create an attorney-client relationship. The use of the internet or this contact form for communication is not necessarily a secure environment. Contacting a lawyer or law firm email through this service will not create an attorney-client relationship, and information will not necessarily be treated as privileged or confidential.