Question
What Should I Do If I Was Involved In An Uber Or Lyft Accident In California?
Sponsored Answer
Answer
Knowing what to do after a car accident can be difficult and confusing enough. However, if the crash involved an Uber, Lyft or other commercial, rideshare or delivery vehicle, the situation may become more complicated. The increased use of commercial carriers and rideshare companies has been praised as convenient and environmentally friendly throughout California. However, it has also contributed to the rise of complicated vehicular accident cases. 
Before you worry about the legal ramifications of your accident, the first thing to do is seek necessary medical attention for yourself and anyone else at the scene of the crash. If you're not seriously injured, take photos of the accident scene and ask for the other driver's contact information. After a vehicular accident, you want to gather information, rather than share information. Refrain from oversharing and contact an attorney as soon as possible after the incident. Your legal advocate can then help determine how to proceed, even in complicated cases. 
Seek Medical Attention 
Injuries from a vehicular accident can be worse than they initially seem. If you are able to do so, call 911 immediately for yourself, the driver and any passengers involved. You should go to the hospital immediately if you're suffering from injuries, including: 
Bleeding from the head
Open wounds anywhere on your body, such as lacerations
Head, neck or shoulder pain
Inability to move your arms, legs, neck or torso
Extreme pain anywhere in your body
Dizziness or a sick stomach 
If you do not feel injured, stay at the scene to meet the emergency personnel and law enforcement. Then, go to the hospital for a check-up after the accident scene has been cleared and the police have left. Not only is it important to ensure your health and well-being, but the hospital documentation can prove to the insurance provider that you sought help after the accident if symptoms develop or you decide to pursue higher compensation. 
Document The Scene 
If you don't initially feel injured after the accident, take photos of your car, any other vehicles involved, the area in which the crash happened, and anything else that could later prove valuable. If possible, get contact information for anybody at the scene who may have witnessed the accident and ask them what they saw. 
In addition, speak with all other drivers involved for their contact information and details about the accident. Ask questions such as, "Where were you going?" "What did you see before and during the accident?" and "Where were you coming from?" to piece together what happened. This information may be important later when the insurance company attempts to establish liability. It can also be used to document your claim and support your request for damages.  
Contact An Attorney 
Before speaking with your insurance or the other party's insurance, speak with a lawyer. If you try to explain what happened before you've been legally advised about your situation, you could say something that leads the insurance company to deny either part or all of your claim. 
Until you've spoken with a legal representative, you should only speak with the medical personnel and police about your crash. Depending on the situation, you may also be contacted by the rideshare or commercial driving company's claim system or insurance adjuster. Do not allow them to record your conversation and speak with them as little as possible until you have discussed your circumstances with an attorney. 
While an accident with or in an Uber, Lyft or other ridesharing or commercial vehicle can cause confusion, you can initially treat it like any other vehicular accident. Get medical treatment, document the incident and speak with a lawyer about your situation. Your attorney can help you understand the process to come, as well as use the medical reports, police report, photos and other information to advocate for maximum compensation.
Disclaimer: The answer is intended to be for informational purposes only. It should not be relied on as legal advice, nor construed as a form of attorney-client relationship.
Other Answers About Trucking Accidents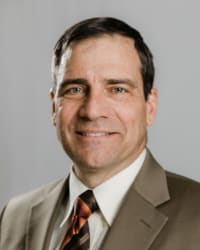 Yes. Trucking accidents cause some of the most serious motor vehicle crashes and injuries in Maryland. When the …
Sponsored answer by Stephen A. Markey, III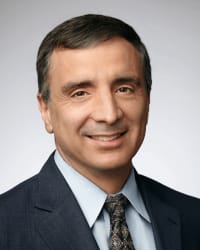 You do not need to be a union member to have rights as an injured worker in New York. Regardless of your status as …
Sponsored answer by Michael Greenspan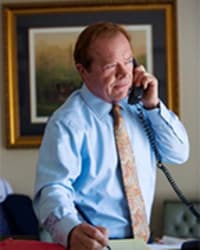 A fully loaded tractor-trailer can weigh up to 80,000 pounds. On a day with perfect conditions, it can take one of …
Sponsored answer by Ralph L. Fletcher
To: Ray Kermani
Super Lawyers: Potential Client Inquiry
*Required fields