Question
What Can I Do When An Insurance Company Rejects My Claim In Colorado?
Sponsored Answer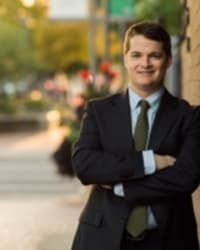 Answer
Insurance companies sell policies promising to provide a safety net to policyholders if and when unforeseen events or accidents occur. However, even when people pay their premiums on time for years, insurers often try to find ways to not honor those policies.
When insurance companies fail to uphold their end of the deal by placing their own financial interests above those of policyholders, a bad faith insurance claim may be necessary to hold insurers accountable. If you experience bad faith by an insurer, an attorney will fight to protect your interests.
Bad Faith Can Result In Many Types Of Cases
Trying to fight an insurance company on your own can be extremely challenging, complicated and expensive. Insurers have deep pockets and may try to deny claims in many instances, including:
Health insurance claims
Auto insurance claims
Life insurance claims
What Are Warning Signs Of Bad Faith Insurance?
There are many strategies that insurance companies employ to deny paying benefits on insurance claims. These instances can happen with your own insurance as well as companies representing other individuals whose negligence caused you harm. Bad faith can result when an insurer:
Makes arbitrary decisions, which lack a comprehensive explanation
Delays or unnecessarily prolongs their investigation
Uses unconventional or even bizarre investigation methods
Ignores testimony you provide during an investigation making a one-sided decision
Reduces the value of your claim by unfairly putting some or all of the blame on you and making a low-ball offer to settle
Uses intimidation to try to force you to accept an inadequate offer
Misinterprets or misrepresents the facts of the case
Fails to properly defend you by forcing you to go to trial when the case should have been settled
Actions You Can Take If An Insurer Acts In Bad Faith
The first step in filing a bad faith insurance claim is getting the company's decision in writing. That forces the insurer to put their cards on the table as to why they are denying your claim. The next step is contacting an attorney who can help you determine whether you have a valid case.
Your attorney will look at the policy and all of the correspondence regarding your claim. In cases where you are injured, they will also review medical evidence by gaining access to your records and, if necessary, they have their own medical experts review those files.
Colorado's "Delay And Denial" Statute
Lawmakers in the Centennial State have approved strong deterrents against insurers who act in bad faith. If you are forced to go to trial, and a jury decides in your favor under Colorado's "Delay and Denial Statute," you could receive up to three times the amount of the policy limit.
Additionally, under the statute, your award could include attorney fees, which is one of the few instances in Colorado personal injury cases where legal fees are included. This provision also acts as an incentive for insurers to reach a fair settlement.
What Is The Time Limit To File A Complaint?
Under Colorado law, you have two years from the date when the bad faith takes place to file a lawsuit against an insurer. If there are other instances where the company exhibits bad faith as part of the same claim, you can file other complaints which are subject to the same two-year window.
The most challenging part of winning a bad faith lawsuit is proving that the insurer acted "unreasonably" in denying your claim. That's why it is crucial to document all interactions with the insurance company and consult with an attorney who understands the complicated laws designed to hold insurers accountable.
Disclaimer: The answer is intended to be for informational purposes only. It should not be relied on as legal advice, nor construed as a form of attorney-client relationship.
To: K.C. Harpring
Super Lawyers: Potential Client Inquiry
*Required fields