Question
What Do I Need To Do To Start A Cannabis Business In Colorado?
Sponsored Answer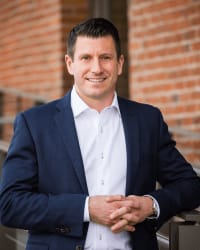 Answer
Colorado led the way in a controversial experiment when, in 2014, it became the first state to legalize recreational marijuana. In June of 2019, the state announced it had surpassed the $1 billion mark in cannabis revenue, while private companies reported more than $6.5 billion in sales the past five years.
While 10 other states and the District of Columbia have also legalized recreational marijuana, Colorado has had years to work out the problems and challenges. The state has almost 3,000 licensed marijuana businesses, and more than 41,000 people work in the industry. However, opening a cannabis-based business can be a complicated and arduous process. So, how do you begin?
First, Select the Type of Cannabis Business
Owners of cannabis businesses can face numerous state laws and municipal regulations. However, the requirements and even the taxes you will pay depend upon whether you sell cannabis products containing more than 0.3% of tetrahydrocannabinol (THC). THC is the psychoactive cannabinoid in marijuana that produces a euphoric effect. The four main cannabis businesses in Colorado are:
Retail marijuana operations: Products contain more than 0.3% of THC and are regulated by the Colorado Marijuana Enforcement Division (MED). Applicants must apply for a retail marijuana business license.
Medical marijuana operations: Dispense products containing more than 0.3% of THC, and sales are controlled by the MED. Applicants must apply for a medical marijuana business license.
Marijuana grow operations: Growing marijuana either for sale in a retail or medical dispensary owned by the applicant or for sale on the wholesale market to other dispensaries.  These businesses are regulated by the MED and applicants must apply for a cultivation license.
Cannabidiol (CBD) products: CBD oils and other hemp-infused products face significantly fewer regulations in Colorado. While producers need a license to grow hemp, retailers only need a typical business license.
Industrial Hemp Cultivation. Growing industrial hemp where the plant, whether growing or not, must contain a THC concentration or no more than 0.3% THC. These businesses are regulated by the Colorado Department of Agriculture (CDA) and businesses must register with the CDA to grow industrial hemp.
Next, Form a Business Entity
Once you decide which type of cannabis business you want to start, select what kind of business entity to form. There is no right choice for everyone. Your decision will depend on several factors, including your plans for the future and the number of partners you have. This choice will also have a significant on the amount of taxes you will pay, as well as your liability concerns. Types of entities include:
Sole proprietor: This is the simplest form of business entity. It is an unincorporated company owned by a single individual who is personally responsible for all debts, obligations and liabilities.
Partnership: Formed by two or more co-owners who personally share in all profits as well as all debts, obligations and liabilities.
Corporation: Shareholders own this traditional entity, which is run by directors and officers. Owners are shielded from personal liability and cannot be held responsible for outstanding debts. However, owners pay more in taxes.
Limited liability company: LLCs are a hybrid of other business structures. Like a sole proprietorship, owners report profits and losses on their individual tax returns. However, like a corporation, LLCs provide limited liability for debts and other obligations.
Document Your Business Relationship With Partners
Properly outlining the nature of the relationship between you and your partners is critical to the success of your business. Failing to do this   is the biggest mistake cannabis businesses make, illustrated by as statistics that show roughly 70% of business partnerships will fail.
When something goes wrong (and it will), it's vital that you have documents detailing the steps to take with your partners, regardless of the situation. It could be one partner not fulfilling his or her role with the company, or even simply a partner who just wants to leave. Think of these partnership documents as prenuptial business agreements that protect everyone. And they reduce the risk of expensive and lengthy legal battles whenever someone does leave.
Open a Business Bank Account
Since marijuana remains an illegal substance under federal law, banks that are protected by the Federal Deposit Insurance Corporation (FDIC) don't accept cannabis businesses. However, several so-called cannabis-friendly banks have stepped in to fill the void.
Since hemp was legalized under the 2018 Farm Bill, CBD products are no longer illegal under federal law, and FDIC banks are beginning to accept some of those businesses. However, companies that use words such as weed, cannabis, THC or CBD in their names are still rejected by most banking institutions.
Get The Proper Licenses and Other Documents
Finally, getting all the necessary licenses from the state and local municipalities can be a time-consuming and frustrating process. Make sure your business plan allows for a three-to-six-month waiting period to become licensed. The types of licenses and permits you need will depend upon whether you decide to open a THC-based business or sell CBD products.
Each municipality is different in the number of licenses available, where businesses can be located and whether existing licenses can be transferred to new retail operations. Choosing an attorney that has successfully guided cannabis businesses through this complicated and rigorous process can be critical to getting licensed, one of the early and important steps toward the future success of your business.
Disclaimer: The answer is intended to be for informational purposes only. It should not be relied on as legal advice, nor construed as a form of attorney-client relationship.
To: Henry M. Baskerville
Super Lawyers: Potential Client Inquiry
*Required fields
Disclaimer:
The information contained in this web site is intended to convey general information. It should not be construed as legal advice or opinion. It is not an offer to represent you, nor is it intended to create an attorney-client relationship. The use of the internet or this contact form for communication is not necessarily a secure environment. Contacting a lawyer or law firm email through this service will not create an attorney-client relationship, and information will not necessarily be treated as privileged or confidential.