Question
In Colorado, how do I know if I have a viable medical malpractice claim?
Sponsored Answer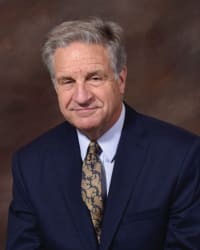 Answer
First, what is a medical malpractice claim?
At the outset, the word "malpractice" is a misnomer, reflecting its nature when it was first recognized in the early part of the 20th century, which almost required a showing of quackery to be proven. As described by the Colorado Supreme Court in 1934, the physician must have "left and entirely abandoned all knowledge acquired in the fields of exploration and adopted some rash or experimental methods," before he would be deemed to have "approached the danger zone of liability." Thus, the term malpractice or "bad practice" was appropriate – at least during that time frame.
That is not the standard today, however, which has evolved to embrace a standard of negligence and not the type of egregious conduct recognized as its threshold in its nascent stages in the early 20th century. In this regard, negligence is defined to be what a reasonably careful and competent physician would or would not have done in the same or similar circumstances. Thus, unintentional but negligent errors by the physician are sufficient to constitute the basis of a claim, and a much more accurate description of the claim is that it is one for "medical negligence."
There is a second component to it of equal importance, however: The negligence of the physician must have caused injury or loss. Thus, where a physician is negligent but causes no substantial injury, there is not a cognizable medical malpractice claim. If these two components exist, however, there does exist at least a cognizable claim.
But do I have a viable malpractice claim that an experienced malpractice attorney will take on a contingent fee basis?
This is the critical question, for in the real world, one doesn't truly have a malpractice claim unless a competent, dedicated and effective malpractice attorney will take your case on a contingent fee basis.
The key to this inquiry is an economic and cost benefit analysis that the attorney must make before he or she can take the case. In automobile collision cases where the other side has gotten the ticket and your client has incurred significant injuries and medical expenses, the cases are almost always cost justified to the attorney on a contingent fee basis. Medical malpractice claims, on the other hand, are different. They are dominated by the fact that they are very expense to advance, with costs ranging from $25,000 to $250,000 on average; require expert testimony to prove; oftentimes can be highly contentious; and much more frequently than other types of cases, require resolution through a jury trial. Physicians oftentimes are given the benefit of doubt by juries, and thus medical malpractice cases represent a much higher risk than auto cases, which typically resolve well short of trial, and even if tried, represent a much lower risk. The bottom line is that the potential gain to the attorney if he or she is successful must justify the risk, if he or she, of course, wants to stay in business. Typically, most medical malpractice lawyers will say that they want to see at least $1 million of recoverable loss to take on a malpractice claim, particularly against a physician, although there are exceptions where the negligence is truly obvious.
Why might a lawyer not take a case?
Is your case not black and white?
In a malpractice case, an oftentimes crucial question is whether the physician was being attentive and made a reasonably well based judgment call that didn't work out, or did the physician violate well-established standards of care? The latter example represents malpractice, whereas the former does not.
   2. Were the consequences you suffered part of the recognized risks of the procedure performed by the physician?
Particularly in surgical cases, the surgeon will give you a list before surgery of anticipated risks of a procedure that can occur in the absence of the physician's negligence. If the consequences you suffered are on that list, it is very hard to prove that the physician's negligence caused those consequences versus alternative non-negligent causes. Thus, although there are exceptions, lawyers are very reluctant to take cases where the physician can prove that he or she advised you of these risks before the procedure.
   3. Are your damages mainly noneconomic?
For better or worse, Colorado has stringent restrictions on recovery in medical malpractice cases. Since 1988, state law has limited recovery for noneconomic loss, and the limit currently stands at $300,000. This restriction means that $300,000 is the maximum amount you can receive if your only provable losses are non-economic or "human losses," such as pain and suffering, emotional trauma, loss of enjoyment of life, personal disability or loss of time. Worst of all, the jury never understands this and can assess damages for non-economic losses well in excess of the caps, which never get included in the final judgment, because they exceed the caps.     
Because the noneconomic loss cap presently is so low, medical malpractice lawyers look for significant economic impact, which can show up as a relatively younger person's ruined career, or the necessity for lifetime medical or homecare particularly for a profoundly disabled infant or other individual. The higher your recoverable economic damages, the more likely it is that a lawyer will take your case on a contingent fee basis.
This limitation, however, doesn't pertain to claims in other states, where these caps might not exist.
   4. Is your claim against a governmental employee or entity protected by the Colorado Governmental Immunity Act?
Colorado, along with most states, maintains sovereign immunity, except as specifically excepted by statute. This means that any governmental entity or employee is immune from liability except to the extent otherwise specifically allowed by statute. Although under the Colorado Governmental Immunity Statute, malpractice claims are allowable against health care professionals and facilities, the maximum recoverable amount for any individual claim per the statute presently stands at $387,000. For better or worse, and except in rare cases where the negligence is obvious, most attorneys believe that this eliminates such claims from being economically viable.
   5. Is your claim against a physician or other health care provider, such as a nurse, hospital or nursing home?
Nurses or other health care professionals, particularly in hospitals and nursing home settings, can make errors as well and cause dire consequences for their patients. In large part because of the typically more complex nature of physicians' standards, as well as the much more expensive cost of retaining expert testimony from physicians, claims against physicians are much more expensive and risky. Thus, lawyers are oftentimes more inclined to take cases, particularly those involving lesser damages, against non-physician health care providers, versus physicians.
   6. Are you willing and/or able to help with or pay the attorney's out of pocket costs to move the claim forward?
Although lawyers can advance the costs for malpractice claims, the greater their cost exposure is, the riskier the claim becomes for them. Thus, the more costs a prospective client can and is willing to pay for, the more wiling the lawyer is going to be in terms of taking on the case on a contingent fee basis.
If you're unsure how your case fits these parameters, ask an attorney
Medical malpractice is a complicated area of law, and it can be difficult for a nonlawyer to know how to do things like estimate damages. If you are wondering whether a lawyer might take your case, the only way to know is to ask. Medical malpractice attorneys typically are willing to hear a brief description of your claim over the telephone and let you know if they believe the claim warrants further investigation. When in doubt, don't be reluctant to ask.  
Disclaimer: The answer is intended to be for informational purposes only. It should not be relied on as legal advice, nor construed as a form of attorney-client relationship.
Other Answers About Medical Malpractice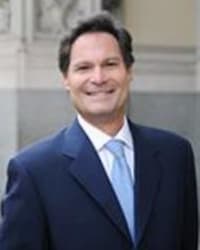 Every medical malpractice lawyer has his or her own style, but certain traits are necessary if you want a fair …
Sponsored answer by Paul B. Weitz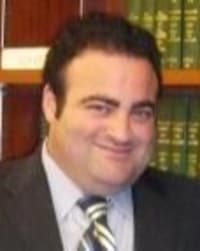 Answered by Zachary B. Lang Yes, a doctor can be sued for medical malpractice for failure …
Sponsored answer by Zachary B. Lang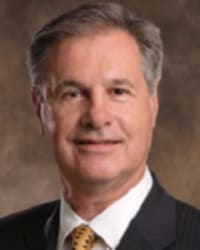 A person's health is their most treasured asset, and when they place their well-being in the hands of a …
Sponsored answer by Chris T. Nolan
To: Francis V. Cristiano
Super Lawyers: Potential Client Inquiry
*Required fields