Question
Do I Need A Lawyer For A Car Accident Case in Colorado?
Sponsored Answer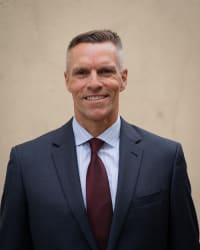 Answer
Many attorneys will tell you that you should have a lawyer no matter how small your injury was. However, this isn't always the case. Unless you suffered a serious injury, a lawyer likely won't be able to help you get more money than you could obtain by yourself. While it's true that the insurance company is likely to offer you a low settlement initially, you can ask for more without an attorney's help.
An accident resulting in a serious injury is a different matter. Serious accidents often include issues such as broken bones, scarring, surgery and other injuries that require hospitalization. They may also involve a pain condition that does not go away or symptoms of a concussion or brain injury. In these cases, a lawyer's help will likely result in a significantly higher recovery for you and your family. Take time to find a skilled accident attorney you trust by reading reviews, speaking with local lawyers and learning about their results.
How To Work With The Insurance Company After Minor Car Accident
The majority of car accidents are inconvenient, but not life-threatening. If you were involved in a minor car accident, hiring an attorney who will take 30% to 40% of your settlement may not be the best option. Common accidents that may not need representation from a law firm include:
Those in which only minor property damage was done
Those in which the injury required no or minimal hospital time and resulted in only "sprains and strains"
Those in which you missed fewer than five days at work
Regardless of your situation, knowing how to work with the insurance company can help you receive a fair settlement without legal representation. After your accident, the other party's insurance company will likely make contact with you to request a signed authorization to obtain medical records, a signed authorization to obtain work records and a recorded statement. Instead of signing the medical authorization, ask the hospital and your doctors to send your medical records to you first. Then, send your medical records to the insurance company yourself. This helps ensure that the insurance company receives the correct records. Similarly, if you want to obtain lost wages, you should be the one to verify the dates you missed work with your employer, then send it to the insurance company.
If possible, tell the insurance adjuster that you don't want to give them a recorded statement. If they respond by telling you that it's necessary to continue with your claim, request that the insurance company sends you a transcript of the recording so you can review it for accuracy.
In my free book, Get it Settled, I walk you through the process to settling accident claims for the majority of minor car accidents. 
Documenting Serious Damages
If you have been injured by the fault of another, you are entitled to seek damages for medical expenses, lost wages, ancillary expenses, pain and suffering, and potentially physical impairment. To request a fair settlement, you'll need to submit documents proving the amount of your claim. The more damages you suffer in an accident, the more you will need an experienced attorney to help you document your damages. 
You should be prepared to submit: 
A formal demand letter
Copies of your medical records and bills
The report for your accident
Written testimony of witnesses
Written testimony from friends, coworkers or family members about how your injuries have affected you
Your wage verification form
Photographs or videos of any injuries or bruising you received, as well as from the accident itself
Your medical records up to five years before the accident
Your accident history
An ISO claim search report about you
A report from your doctor detailing your injuries, treatment, and any permanent disabilities resulting from your accident 
It's important to remember that once your case is settled, it's over and you won't be able to request any more compensation. Don't accept a settlement amount until after a doctor has determined you're fully healed and you're confident about how much to request regarding damages. 
As a former insurance defense attorney, I've dedicated my law practice to helping car accident victims receive the compensation they deserve for serious injuries.
Disclaimer: The answer is intended to be for informational purposes only. It should not be relied on as legal advice, nor construed as a form of attorney-client relationship.
Other Answers About Motor Vehicle Accidents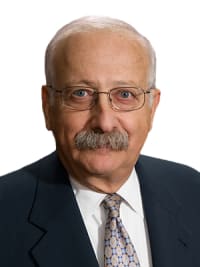 Many people often wonder who is responsible for medical bills if you are injured an accident in New York. …
Sponsored answer by Stephan Peskin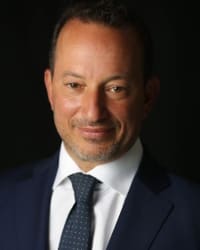 It's a good question and one many lawyers get. It might seem like lawyers who can estimate or guarantee a …
Sponsored answer by Howard Raphaelson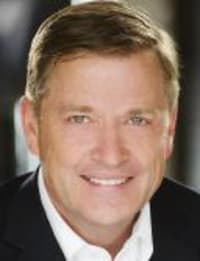 While it's important to speak with an attorney after your car accident so they can help you navigate the …
Sponsored answer by Phil Harding
To: Bryan VanMeveren
Super Lawyers: Potential Client Inquiry
*Required fields