Question
How Do I Know If I Have A Personal Injury Case In Colorado?
Sponsored Answer
Answer
If you suffer physical or financial harm due to an intentional act or negligence by a person, business or other entity, a personal injury attorney can help you determine whether you have cause to file a lawsuit in Colorado.
Personal injury cases include a wide variety of circumstances where taking legal action may be the only way to be compensated for injuries that require medical treatment, recover lost wages if you miss work, and collect damages for pain and suffering.
Types Of Personal Injury Cases
Simply put, if you are harmed by someone else's actions, you might have a claim. Personal injury cases include:
Motor vehicle crashes: Thousands of people in the Centennial State are injured each year in vehicle accidents, and the most recent data shows Denver County experienced more than 22,000 crashes in 2018. These accidents include:
Semitrucks and other large commercial vehicles
Passenger cars
Rideshare vehicles
Motorcycles
Scooters and dockless bikes
Premises liability: Wet floors, icy or uneven sidewalks, unsecured heavy objects and many other hazards at a business or on a private individual's property can lead to serious injuries. Lawsuits are filed for:
Slip and falls
Trip and falls
Negligence arising from inadequate snow or ice removal
Other negligent maintenance practices
Dog bites and animal attacks
Product liability: It is reasonable for you to expect that the products you buy are safe and free from defects that can cause harm. However, some companies put profits above safety by selling toxic or faulty products. Injuries can result from:
Defective motor vehicle equipment, such as air bags, tires and child safety seats
Malfunctioning appliances
Dangerous children's toys and furniture
Faulty sports and recreational equipment
Hazardous construction materials, such as flooring and drywall
Skiing accidents: Skiers or snowboarders may receive compensation when they are injured by an "uphill" skier or rider. While ski area operators are mostly immune from injuries resulting from collisions, they can be held responsible for damage caused by lift malfunctions, heavy machinery accidents, improperly marked boundaries and inbounds avalanches.
Get Immediate Medical Treatment If You Are Injured
The most important thing to remember if you are injured is to get checked out by a doctor as soon as possible, even if you believe your injuries are minor. Some head and back injuries that at first may seem insignificant can develop into serious and even deadly conditions if left untreated.
Refusing or neglecting to see a doctor can also hurt your ability to collect compensation later if you were injured as a result of someone else's negligence. Insurance companies use this information to deny or reduce the level of damages you can recover.
Hire An Aggressive Personal Injury Lawyer
After your medical needs are assessed, contact an attorney who will fight to hold the negligent party accountable. You can bolster your case by documenting the scene where your injury happened. Taking photos or getting the names and contact information for witnesses can be vital to your lawsuit.
In Colorado, you have three years to file a complaint for injuries related to motor vehicle crashes, one year if you are hurt as a result of an intentional act, such as a physical assault and two years for all other cases. You may be eligible to collect economic damages, which includes medical bills and lost earnings, as well as noneconomic damages for "human losses," such as pain and suffering.
Your lawyer will send letters to all parties to preserve evidence, work to secure any video footage that might be available and talk to the police as well as those who may have witnessed the incident. In addition, your attorney will deal with the insurance company and work for a reasonable settlement. However, if an insurer's offer is unacceptable, you need a lawyer who is not afraid to fight for you in court.
Disclaimer: The answer is intended to be for informational purposes only. It should not be relied on as legal advice, nor construed as a form of attorney-client relationship.
Other Answers About Personal Injury - Plaintiff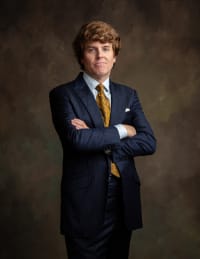 Years ago, slogans like "You're in Good Hands" and "Like a Good Neighbor" really …
Sponsored answer by Joel L. DiLorenzo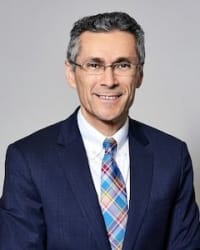 Yes. You are entitled to receive compensation if it is established that the accident happened due to the other …
Sponsored answer by Vadim A. Mzhen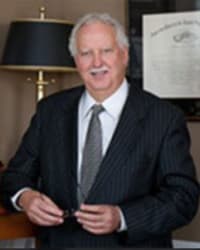 When one suffers a burn or electrical injury, one of the most important things they can do is seek the best doctor …
Sponsored answer by William P. (Billy) Walker, Jr.
To: Sean Dormer
Super Lawyers: Potential Client Inquiry
*Required fields