Question
Can I sue a property owner for injuries or death caused by dangerous conditions on their property in Florida?
Sponsored Answer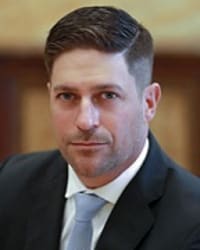 Answer
People often think they are responsible for their own safety, even while on other person's property. While that thought may be true generally speaking, that's not always the case.  Under Florida law, property owners and managers do have a responsibility to keep people reasonably safe - whether those people are individuals who live on the property (such as apartment complexes), or they may be visitors or other individuals on the property (such as social guests and business invitees). If the property owner or manager knows that a potential danger exists on the property, which could foreseeably cause harm to an individual on that property, the property owners or managers must take some action to either warn the public (or individuals on the property) of the potential danger or take reasonable steps to reduce the risk of harm the danger poses.  If the property owners or managers fail to take appropriate action and an individual is harmed, injured or killed, a lawsuit can be brought against the property and/or its owners or managers for not acting in a way responsible property owners are supposed to act under Florida law.
Property Managers Have A Responsibility To Keep You Safe
While property owners do not act as additional insurers for individuals on its property, such owners and managers are often well aware of potentially dangerous conditions before any actual injury happens.  Sometimes it is the owners of the properties themselves who create the dangerous conditions.  Conditions such as a dark parking garages, inadequate security in areas known for high crime and dilapidated conditions are the most often causes of harm.  Many times when properties are open for business, safety is secondary to profit.   The condition and appearance of the property can act as a beacon for criminals who view unkept properties as safe zones where crimes can frequently occur with a low risk of capture.  The law does not allow owners to reap the benefits from their properties while leaving the local community at risk.  Taking appropriate actions can include things like:
Providing adequate lighting
Putting up security cameras
Hiring more security
Displaying warning signs
Most of the time, reasonable action directed at the potential danger will protect property owners from liability. There is no need for a property manager to anticipate every possibility. But, failing to take reasonable precautions puts people's lives in danger and often causes serious injury or death.  When that happens, the law allows victims to hold these property owners accountable.
Type Of Injury Doesn't Matter
There is a wide variety of injuries that you might receive as a result of a property manager's lack of oversight, ranging from the mild to severe. Things like:
Slip-and-fall or trip-and-fall injuries
Theft, including muggings
Assault, including very violent assault
Sexual assault
Murder
What To Do If You or Someone You Know is Harmed
If you or someone you know is harmed or injured on someone else's property and you feel that harm may have been caused by a dangerous condition or could have been avoided with a proper warning on the property, you should contact a lawyer who specializes in premises liability litigation as soon as possible. Even if you aren't sure whether a dangerous condition on someone else's property caused you harm, you should still speak to an attorney if you are injured. A knowledgeable attorney will know what questions to ask and where to look to find the answers reading whether a particular property can be held liable for damages.
Disclaimer: The answer is intended to be for informational purposes only. It should not be relied on as legal advice, nor construed as a form of attorney-client relationship.
Other Answers About Premises Liability - Plaintiff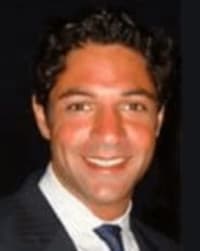 Yes, you can. However, there are a few things you should know about the process. As with most litigation, bringing …
Sponsored answer by Michael J. Rosnick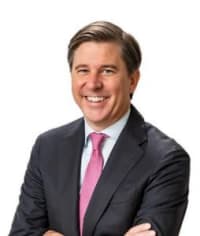 An assault victim may have grounds to sue a property owner who failed to provide a reasonably safe …
Sponsored answer by Bradley W. Pratt
Negligence can come in many forms. You may think of negligence as incompetence or an unwillingness to perform …
Sponsored answer by Marty Rutberg
To: W. David Bennett
Super Lawyers: Potential Client Inquiry
*Required fields
Disclaimer:
The information contained in this web site is intended to convey general information. It should not be construed as legal advice or opinion. It is not an offer to represent you, nor is it intended to create an attorney-client relationship. The use of the internet or this contact form for communication is not necessarily a secure environment. Contacting a lawyer or law firm email through this service will not create an attorney-client relationship, and information will not necessarily be treated as privileged or confidential.