Question
When is my headache from a car crash in Georgia more than just a headache or concussion?
Sponsored Answer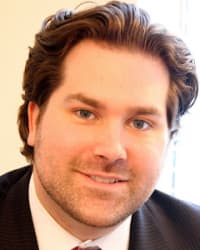 Answer
Everybody gets headaches, and it's easy to dismiss them as an annoyance. Headaches, however, are one of the most reported symptoms that show up after a car accident. Usually there is no reason to be concerned, but they can also be a sign of a severe and debilitating injury.
Many people walk away from a car accident without realizing they have suffered injuries. Adrenaline can spike in the body. That often keeps injuries and their symptoms from showing up for hours and even days after a crash.
However, one thing that often does show up right away after a crash is a headache. If you are suffering a headache after an accident, do not take it lightly.
Headaches can be a sign of serious injuries, including traumatic brain injury (TBI), a concussion or a catastrophic closed brain injury. You should watch out for several symptoms, including:
Dull, aching headaches or migraines
Dizziness or lack of balance
Vomiting
Loss of consciousness
Vision changes
Fatigue
Sensitivity to bright lights and loud noises
Irritability
Breathing problems
Ringing in the ears
Lack of focus
Memory problems
Loss of appetite
Change in mood, personality or cognitive ability
A feeling of pressure across your forehead, on the back of your head or in your temples
Do not ignore the symptoms
Vehicle accidents are the third leading cause of TBI that resulted in hospitalization and deaths. You might think you didn't hit your head, so how can you have a TBI? Well, you can have a TBI without hitting your head. Your nerves can be sheared, stressed or damaged.
Your brain sits in the fluid in your skull. Both the fluid and the bone of the skull are supposed to protect your brain from injury, but they offer little protection when your head violently lurches forward and then suddenly stops, causing your brain to strike the hard skull. That can lead to skull fractures, brain swelling and Contrecoup brain injuries (which are on two sides of the brain and occur when the brain hits in front and back).
These injuries happen in a variety of ways, including car, motorcycle, bike and side impact accidents, as well as falls and workplace accidents.
Motor vehicle accidents cause, on average, about two million permanent injuries each year. More people between the ages of 5 and 24 are dying because of motor vehicle crashes each year than any other reason. You were in a car crash, but you don't think you hit your head. Now you are having headaches and they are not going away. That could be a sign of serious complications.
If you are experiencing symptoms of a traumatic brain injury after an accident, see a doctor immediately. If they only want to give you an MRI, explain your symptoms and concerns about a potential TBI. Ask for more complete testing that can detect TBI, soft tissue issues and brain injuries.
The second person you should do is talk to is a personal injury attorney.
Effective brain injury attorneys will work with neurosurgeons, biomechanical engineers (who can explain how external forces can impact your brain), accident reconstruction experts and others. They can also collect statements from your family and friends who can explain how your life has been impacted by the injury, as well as accident evidence.
Traumatic brain injury impacts lives
A TBI can have a lasting impact on your life. It can cause financial distress and lifestyle changes. Just because your symptoms didn't show up right away does not mean they will not impact you. TBI can go undetected for a long time. Because of the nature of these injuries, it is important that you get prompt medical attention and seek appropriate legal counsel.
Every year, about 90,000 people report long-term or lifelong disabilities associated to traumatic brain injuries. After you agree to a settlement, you rarely will be able to go back for more money, even if more serious injuries are detected after you settle. Do not agree to a settlement before you talk to your doctor and an attorney.
Disclaimer: The answer is intended to be for informational purposes only. It should not be relied on as legal advice, nor construed as a form of attorney-client relationship.
Other Answers By Kyle Koester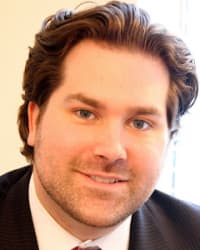 Distracted drivers are everywhere. We've all seen someone try to apply eyeliner while driving, two-hand text …
Sponsored answer by Kyle Koester
Other Answers About Brain Injury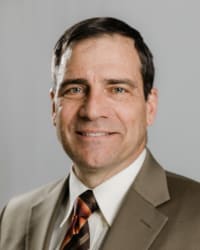 Yes. Attorneys handling brain injury cases recognize that these debilitating and sometimes permanent injuries …
Sponsored answer by Stephen A. Markey, III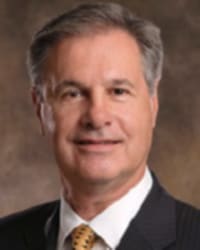 Brain injuries are often the result of obvious trauma, such as a blow to the head during a motor vehicle accident, …
Sponsored answer by Chris T. Nolan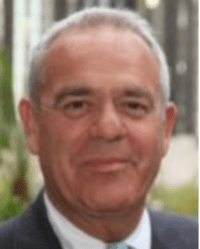 Traumatic brain injuries are among the most severe, life-altering transformations anyone could undergo. They can …
Sponsored answer by Stephen C. Ball
To: Kyle Koester
Super Lawyers: Potential Client Inquiry
*Required fields
Disclaimer:
The information contained in this web site is intended to convey general information. It should not be construed as legal advice or opinion. It is not an offer to represent you, nor is it intended to create an attorney-client relationship. The use of the internet or this contact form for communication is not necessarily a secure environment. Contacting a lawyer or law firm email through this service will not create an attorney-client relationship, and information will not necessarily be treated as privileged or confidential.