Question
How will I pay my medical bills after a car accident in Georgia?
Sponsored Answer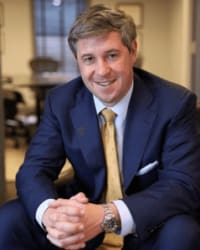 Answer
If you have received an injury in an automobile wreck, and you need medical attention, you're going to incur bills and sometimes big ones. These bills will often be due well before you get any recovery for injuries sustained from the at-fault party or their insurer, too. The at-fault insurer pays once, and in exchange for payment, you will sign a piece of paper saying there is no more money. In the meantime, medical bills accrue. Here are a few ways you can take care of your medical bills and get the medical care you need to get better:
Medical Payment coverage with your automobile insurance.
Regular Health Insurance.
A private company that funds medical care in exchange for a lien on your case.
These options all have pros and cons: a lawyer can help you evaluate with your specific situation in mind, but here is some general information.
1. Medical payment coverage, or "Med Pay," from your auto insurance policy.
You may have Med Pay through your automobile insurer, and you should check to see if you do. Med Pay coverage comes in increments, from as small as $1,000, $2,000 and even up to $50,000 or $100,000, as part of your car insurance policy. This type of coverage isn't as well-known as it should be: it can be hugely beneficial if you are in an accident. It pays bills just like regular health insurance, i.e., as soon as submitted either by you or the provider, except without a copay or deductible. I would recommend that everyone have at least $10,000.00 because an average trip to the emergency room can be $5,000.00. Furthermore, if you have health insurance, Med Pay pays first. In other words, typically, you cannot use health insurance until your Med Pay benefits have exhausted.
The advantage: The company pays your bills in real time, and you may not be responsible for any deductible or copay.
The disadvantage: Med Pay coverage is only applicable up to the amount you purchased. If the cost of your care begins to exceed the policy, the policy won't cover it anymore
2. Regular health insurance as an option for paying your medical bills.
If you have an injury from a wreck, it's still a health issue at the core, and your insurance can cover treatment you need. Sometimes health insurance companies try to say that they shouldn't have to cover injuries sustained in a crash: there is no legitimate reason to say that. Sometimes, you have to prove that you don't have medical payment (Med Pay) coverage as part of your auto insurance, or that your Med Pay coverage is exhausted. However, once you submit that information, health insurance should be usable, with the applicable deduction and copay rates.
The advantage: Your bills get paid in real time, and don't pile up or sent to collections. Additionally, you have the benefits of any contractual discount your insurance has with a health care provider.
The disadvantage: You may have to pay something out of pocket since you will have to meet your deductible or pay a copay according to your insurance policy. There may be more hoops to jump through before you receive adequate care.  Plus, unlike Med Pay, you may have to pay the health insurer back from proceeds of the recovery.
3. You can use the services of a Medical Funding Company.
If you don't have health insurance or Med Pay coverage available, and cannot afford to pay out of pocket for your treatment, some companies will advance funds for treatment. These companies are acting as a health insurer. However, this isn't a free service, and in most cases, the companies require that you have a reputable lawyer before they assist. In exchange, you provide the companies a lien on any recovery you receive in the case. You must reimburse the company from the proceeds of your settlement or recovery. Some health care providers will do this as well: they'll treat "on the lien," which means they'll treat you with the agreement you'll pay them out of the compensation you receive.
The advantage: You can receive the quality medical treatment you need even if you do not have the means to pay relatively quickly. 
The disadvantage: In the end, more of your monetary recovery will go toward repaying medical bills than if you had Med Pay and/or took advantage of Health Insurance.
How to choose the right option
If you have Med Pay, use it. Not doing so is like having fire insurance and then when your house burns down borrowing money to rebuild.  When to use health insurance can be trickier and depends on numerous factors, including whether or not your health insurance would allow you access in real time to see the best doctors to treat your specific injuries. A good lawyer can ease your mind: they will survey the insurance landscape, considering your position and needs, and advise which makes the most sense for you. The goal is for you to receive the necessary medical care in real time so you can physically recover from your injuries without the entirety of your monetary recovery to be consumed by the costs of medical care received. A lawyer's advice can help you do that.
Disclaimer: The answer is intended to be for informational purposes only. It should not be relied on as legal advice, nor construed as a form of attorney-client relationship.
Other Answers By Tony C. Kalka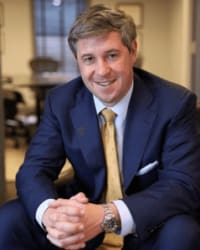 Wrongful death is an area of law that comes with heavy emotions. Grieving is in full force and the affected family …
Sponsored answer by Tony C. Kalka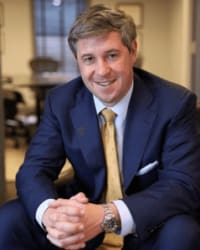 Being involved in a trucking accident is a life-altering experience. There are catastrophic injuries to deal with, …
Sponsored answer by Tony C. Kalka
Other Answers About Motor Vehicle Accidents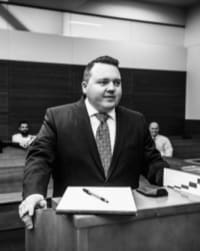 Insurance companies prey on people involved in motor vehicle accidents, knowing most of them are unfamiliar with …
Sponsored answer by George S. Breitmayer, III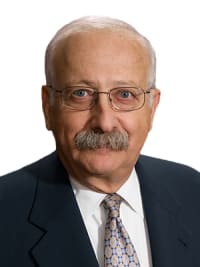 Many people often wonder who is responsible for medical bills if you are injured an accident in New York. …
Sponsored answer by Stephan Peskin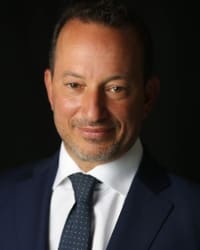 It's a good question and one many lawyers get. It might seem like lawyers who can estimate or guarantee a …
Sponsored answer by Howard Raphaelson
To: Tony C. Kalka
Super Lawyers: Potential Client Inquiry
*Required fields