Question
Are Legal Fees For Brain Injury Cases Handled On A Contingency Basis In Maryland?
Sponsored Answer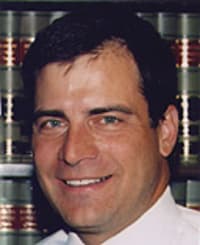 Answer
Yes. Attorneys handling brain injury cases recognize that these debilitating and sometimes permanent injuries cause physical, emotional and financial repercussions for families. Economic hardship often occurs when the injured party is the primary or sole earner.
As a result, we handle these cases on a contingency fee basis. That means plaintiffs do not pay their attorney a fee unless there is a monetary recovery. Likewise, they do not have to reimburse a lawyer for expenses, such as expert testimony, if their claim is unsuccessful.
Brain Injury Causes
Traumatic brain injury (TBI) typically occurs from a blow to the head, neck or body, but it can also result from medical malpractice. The most common events causing injuries include:
Falls
Motor vehicle collisions
Sports injuries
Violence
Defective products
Medical errors
Explosions and other combat-related events often cause TBI for military personnel.
Symptoms For Moderate To Severe TBI
Signs of a brain injury may be obvious and appear immediately after a car crash or another traumatic event. However, other symptoms may take hours or days to show up. Symptoms may seem minor, such as a headache, but severe physical, cognitive or mental signs can develop, such as:
Losing consciousness for minutes or hours
Persistent headaches that grow worse
Concussion
Vomiting or nausea
Seizures or convulsions
Dilated pupils of the eyes
Light sensitivity
Profound confusion
Sleep disturbance
Fatigue and drowsiness
Depression
Slurred speech
Agitated, combative or unusual behavior
It is essential to seek medical attention immediately. Even injuries to the brain considered "minor" can cause serious complications without prompt attention and accurate diagnosis and treatment. Symptoms can linger for weeks if they are not treated, and dire outcomes can result, such as coma or even death.
TBI Is Often Misdiagnosed
Concussion research prompted by brain injuries suffered by NFL players has shed new light on correctly diagnosing brain injuries. For years, doctors have been asking the wrong questions when examining people potentially suffering from TBI. What is the most commonly asked question?
"Did you lose consciousness?"
By definition, people suffering from TBI can't be sure whether they were knocked out or not. Someone who is hit on the head and goes into a coma for a year will wake up and think it's a second after they were struck. What doctors need to ask is:
What do you remember about the collision?
What's the first thing you remember after the crash?
Do you remember the seconds before the crash?
Do you remember the impact?
Do you remember which way your body was moving during the impact?
Victims often have a lapse in memory, and these questions can help a doctor determine whether amnesia, partial amnesia or retrograde amnesia are present. Unfortunately, many old-school doctors who haven't kept up with the times still make these mistakes.
Filing A Lawsuit Over A Brain Injury
A personal injury lawsuit alleging negligence is the most common result for people suffering a brain injury caused by someone else, such as in a car accident. A medical malpractice claim can also be made when the injury results from a medical provider's error. In either case, the plaintiff must show:
The law required the defendant to exercise reasonable care
The defendant failed to act with reasonable care toward the plaintiff
The defendant's actions caused the plaintiff's injuries
The plaintiff suffered consequences that are measurable under the law
Proving A Brain Injury Exists
Brain injuries aren't always evident through diagnostic testing, such as CT scans or MRIs. Experts such as internists, neurologists and neuropsychologists are often needed to prove a claim. Others, including orthopedic specialists or even chiropractors, may be consulted. Economists and other experts may also be needed to assess future lost earnings and medical expenses.
Deadline To File And Recover Damages
In Maryland, the statute of limitations is typically three years to file a brain injury claim. That deadline can be extended if the person suffering the injury is unconscious for a long period of time or has a mental disability. If the injured party is a minor, they can file until age 21.
Once the claim is proven, you can recover economic damages, which include medical expenses, current and future lost wages, medical equipment and other financial burdens you may face. You may also be eligible to receive non-economic damages for pain and suffering. Maryland places a cap on these awards - $830,000 for claims filed in 2020. That amount may not be enough to cover all costs a person can accrue for debilitating or long-lasting injuries. That's why it's essential to work with an experienced attorney who will hold the other party accountable and maximize compensation.
Disclaimer: The answer is intended to be for informational purposes only. It should not be relied on as legal advice, nor construed as a form of attorney-client relationship.
Other Answers By Stephen A. Markey, III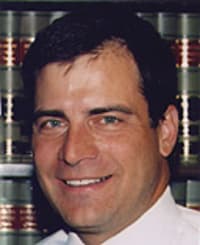 Yes. Trucking accidents cause some of the most serious motor vehicle crashes and injuries in Maryland. When the …
Sponsored answer by Stephen A. Markey, III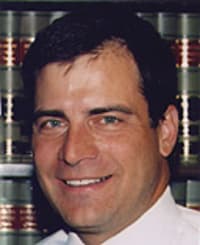 Yes. Attorneys who handle birth injury cases recognize that new parents are often financially devastated by the …
Sponsored answer by Stephen A. Markey, III
Other Answers About Brain Injury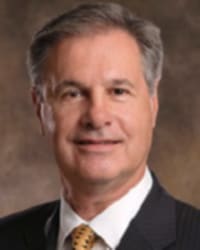 Brain injuries are often the result of obvious trauma, such as a blow to the head during a motor vehicle accident, …
Sponsored answer by Chris T. Nolan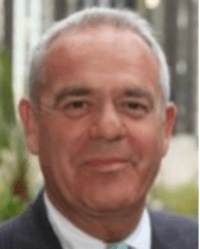 Traumatic brain injuries are among the most severe, life-altering transformations anyone could undergo. They can …
Sponsored answer by Stephen C. Ball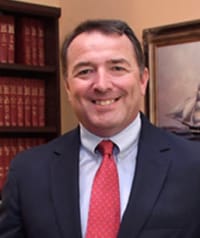 As with many personal injury cases, the amount of money you recover for damages in a Connecticut claim will vary …
Sponsored answer by Anthony Alan Sheffy
To: Stephen A. Markey, III
Super Lawyers: Potential Client Inquiry
*Required fields