Question
What punishments come with a DUI first offense in Maryland?
Sponsored Answer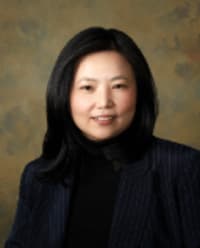 Answer
A DUI is a stressful experience, especially when it's a driver's first. And when it's a driver's first, some of the immediate questions often revolve around how severe the punishment is going to be.
Every case will be at the discretion of the judge, who must determine what punishment is in the best interest of the defendant and the public. They want to ensure that the defendant is unlikely to re-offend. First offense DUI cases may include a fine, license suspension, ignition interlock, alcohol education/counseling, MADD Victim Impact Meeting, community service, and probation for a period of time.  Aggravated circumstances can increase the severity of punishment, to include jail time. Regardless, one of the smartest things someone can do is get an experienced lawyer with a positive track record and the ability to fight in court.
What are examples of aggravated circumstances?
While a significant portion of first offense DUIs don't include situations that raise the stakes, there are circumstances that turn a routine DUI pullover into a nightmare.
Property Damage or Personal Injury occurs: If people are injured or property is damaged, a judge will respond accordingly.
A child passenger is in the car: Putting the life of a child at risk will escalate the consequences of DUI.
Excessive speeding: Speeding is a factor in nearly 10,000 fatal crashes every year in the United States. Couple speeding with alcohol and that is a deadly combination.
High alcohol test result: There are tougher consequences at the MVA for breath test results over 0.15.  This is almost twice the legal limit. Judges assess high test results differently than test results close to the legal limit.
My case doesn't involve aggravated circumstances. Will my license be suspended though?
Although there are some legal arguments that can be made to challenge the license suspension at the MVA, in most cases, your license will be suspended. Here are the expectations:
If breath tests range over .08 but below .15, a driver's license will be suspended for 180 days.   In such cases, a restricted driver's license may be available, which will allow travel to a place of employment, school, counseling, and medical services.  So, while a driver will be able to participate in some fundamentals of life, it is important to realize that if a driver's parents invite them over, they can't go. If they want to go to a movie? Not allowed. Grocery shopping? A driver will have to find someone else to do it for them.  Alternatively, a driver can opt into the ignition interlock program for 6 months and drive anywhere and anytime.
If breath tests range at .15 or more, the suspension period is the same: 180-days. The only restricted license that would be available in this case would be the ignition interlock device. This would last for the full year.
If there is no breath or blood test due to a driver refusal, the driver's license suspension period is 270 days. Here too, the only restricted license that is available is by having the ignition interlock device in the car. And that again will be for an entire year.
All these suspensions will come into play 45 days after the arrest, unless the driver challenges the suspension with a request for a hearing. This request MUST be mailed within 10 days of the arrest.  However, a hearing is not always in the driver's best interest, so it will be best to consult a lawyer first.
Will I go to jail for my first DUI?
Once again, this is at the discretion of a judge.  The maximum punishment for a first time DUI is up to one year of jail time and/or a $1,000 fine. While there are never any guarantees of no jail time, the likelihood of no jail time is increased by the absence of the aggravated circumstances outlined above and by hiring an experienced lawyer.
I learned my lesson. Is there any way to keep this off my record?
Not entirely. 
Judge's have the discretion to undo convictions, by granting a driver "Probation Before Judgment" (PBJ).  Legally it is NOT a conviction. If a judge grants a driver a PBJ, they will be tasked with following court orders, which could include alcohol counseling, community service, MADD Meetings, for a specified period of time. If they succeed with zero violations, points will not come into play.  This disposition is filed at the MVA in a separate PBJ driving records area. This record has only limited availability to law enforcement, prosecutors, courts, and certain employers. 
However, with the internet and Case Search, all case dispositions, unless expunged are publicly available. DUI related PBJs cannot be expunged, so you will not be able to keep this "off your record".  Full expungement is only available if the result of your case was a not guilty, a dismissal, a nolle prosequi, or a stet.
But on job applications where it asks if the applicant has ever been convicted of a crime, they can say "no."
No matter how straight forward a case might seem, never assume that it's an easy win. DUI is a serious crime and since the outcome of the case will hinge on a judge's discretion, getting in touch with a lawyer who handles DUI cases is a smart move to make and will increase the odds of a favorable result.
Disclaimer: The answer is intended to be for informational purposes only. It should not be relied on as legal advice, nor construed as a form of attorney-client relationship.
Other Answers About DUI/DWI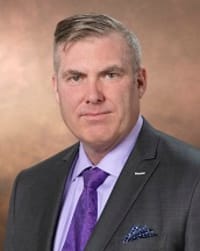 When those red and blue lights flash in the rearview mirror, many Maine drivers feel their stomachs drop, …
Sponsored answer by William Bly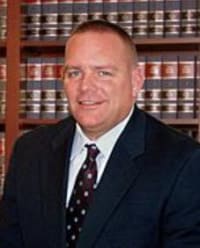 Drivers who violate Ohio's drinking and driving laws – collectively known as OVI (operating a vehicle …
Sponsored answer by James W. Reardon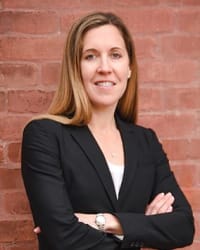 When pulled over for a DUI in Rhode Island, dozens of worries swim through a driver's head. The stigma of a …
Sponsored answer by Stefanie A. Murphy
To: C. Sei-Hee Arii
Super Lawyers: Potential Client Inquiry
*Required fields