Question
Can I sue my doctor for cancer misdiagnosis in Massachusetts?
Sponsored Answer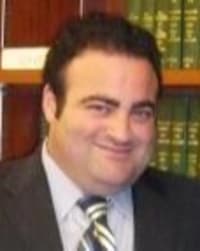 Answer
Answered by Zachary B. Lang    
Yes, a doctor can be sued for medical malpractice for failure to diagnose cancer or for initially misdiagnosing cancer as something else. A delayed diagnosis of cancer is a lost opportunity for critical treatment. A wrong diagnosis can cause harmful and unnecessary treatment or delay treatment of the real illness.
What led to the diagnosis error?
The first question we ask is why do you think you have a case? A malpractice lawsuit requires evidence that the doctor failed to recognize the signs of cancer or failed to follow protocols that would have discovered the disease.
Most cancer misdiagnoses trace to a lack of screening and analysis. Did the patient's age, gender, family history or other risk factors merit a screening test (e.g., colonoscopy, mammogram, pap smear, etc.)? Did the doctor miss or dismiss red flag symptoms? If a patient complains of rectal bleeding and the doctor attributes it to hemorrhoids without ordering tests for colon cancer, that could be malpractice. Physicians have a duty to rule out the most serious possibilities.
Did the misdiagnosis make things any worse?
The second issue is whether the misdiagnosis mattered. From a legal standpoint, did the misdiagnosis or delayed diagnose change the outcome? Medical intervention can cure some cancers or extend the patient's lifespan if detected early. Other cancers are so aggressive and untreatable that a timely diagnosis would not have improved survival odds or life expectancy. A "false positive" cancer misdiagnosis can be just as tragic as undiagnosed cancer, such as a patient who needlessly undergoes radical mastectomy or another surgery.
Who can be held accountable for cancer misdiagnosis?
The next question is who is responsible. If the issue is a lack of screening, the primary care physician would be sued. If the patient was referred to an oncologist or other specialist, that doctor could be liable for failing to conduct specific tests or make the correct diagnosis. Radiologists and lab technicians might also be named in a lawsuit for misreading or mishandling test results.
In Massachusetts, the standard of proof is a "preponderance of the evidence" that the physician was negligent in providing medical care. While this is a reasonable threshold, it can still be difficult to hold doctors accountable.
Experience matters when pursuing legal action
Most people come to us after they have received a second opinion or confirmed cancer diagnosis. If you or a loved one has suffered a cancer misdiagnosis in Massachusetts, it is important to find a law firm that has successfully handled a case similar to yours.
Timeliness also matters in a malpractice case. While the statute of limitations for medical malpractice in Massachusetts is generally three years (and sometimes longer), you should contact a lawyer as soon as you suspect the doctors erred. There are also practical reasons to bring a lawsuit as soon as possible, given that evidence can be lost over time by health care providers and recollections can fade.
We have doctors and nurses on our staff to help determine whether you have a good case for medical malpractice. Our attorneys and medical professionals are familiar with the testing protocols and treatment regimens for various types of cancers, from breast cancer, cervical cancer and prostate cancer to colorectal cancer, skin cancers and non-Hodgkin's lymphoma. Contact us today for more information on whether you have a potential claim for cancer misdiagnosis in Massachusetts.
Disclaimer: The answer is intended to be for informational purposes only. It should not be relied on as legal advice, nor construed as a form of attorney-client relationship.
Other Answers About Medical Malpractice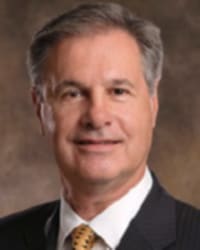 A person's health is their most treasured asset, and when they place their well-being in the hands of a …
Sponsored answer by Chris T. Nolan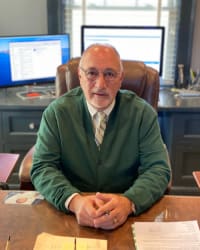 Whenever you go to any medical practitioner, you place your trust in them. Their decisions will impact your health …
Sponsored answer by Richard T. Meehan, Jr.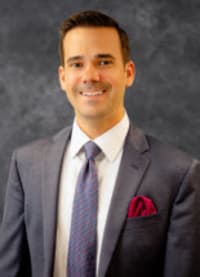 Dentists, orthodontists, oral surgeons, periodontists and prosthodontists must provide competent treatment to …
Sponsored answer by Scott M. Kuboff
To: Zachary B. Lang
Super Lawyers: Potential Client Inquiry
*Required fields