Question
What Rights Do Minnesota Coaches Have After An Unfair Firing?
Sponsored Answer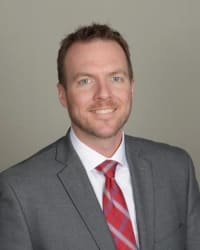 Answer
Due to their highly competitive nature, coaches of high school teams or club sports face the risk of termination from their position. School districts and club organizations have broad authority when terminating or declining to renew a coach's contract. They may consider the coach's performance and concerns raised by the athletes. They may also consider parental complaints, although in some circumstances this cannot be the sole reason for firing the coach. 
When coaches do not have their contracts renewed, they often have a right to appeal the decision. Coaches may also be able to pursue a third-party lawsuit for libel, slander or tortious interference with contract if the firing is based upon a parental complaint. 
Rights Of High School Coaches
The laws governing the renewal and nonrenewal of high school coaches' contracts fall under Minnesota Statutes section 122A.33. Minnesota law states that a parental complaint cannot be the sole purpose for the nonrenewal of a high school head coach's contract. However, a parental complaint can be a contributing factor that the school board considers. 
In all cases, the school board must notify the coach within 14 days of their decision to terminate the contract. Coaches have a right to receive, in writing, the list of reasons for the nonrenewal within 10 days of receiving the nonrenewal notice. The school board must also provide coaches the opportunity to appeal the decision and respond to the rationale behind the firing.  
Additionally, coaches who work in the school district may be vulnerable to an unfair firing from their occupation. An experienced wrongful termination attorney can help determine whether a coach who works for the school district had any contractual employment rights violated. 
Rights Of Coaches Of Club Sports
While state law generally applies only in school team settings, club team coaches often possess due process rights. Many club teams, including their athletes and coaches, are members of national governing bodies. These institutions, such as U.S. Figure Skating and U.S. Soccer, typically require member organizations to provide appeal hearing procedures in the event of a coach's removal. Generally, coaches will have a right to a hearing and can respond to any allegations made that led to the nonrenewal or termination of their contract. These hearings are conducted using private alternative dispute resolution, not the public court system. 
While each entity has their own bylaws dictating when a coach can and cannot be fired, the process for obtaining a successful appeal varies. It is important to speak with an attorney who has experience resolving cases among these different bodies to increase the chances of a favorable outcome. 
Taking Action After A Wrongful Firing
Coaches who believe they were terminated based solely on parental complaints or were otherwise wrongfully terminated should do the following: 
Immediately request an appeal: This is a mandatory first step, and coaches should complete it as quickly as possible. The appeal hearing allows coaches to fully understand the motivation of the school board or the national governing body to not renew the contract.
Pursue additional legal action against the employer: Before pursuing with a formal lawsuit, coaches must exhaust the appeal process first. If the appeal is not successful, there may be options for filing a lawsuit for libel, slander or wrongful termination.
 Youth coaches have a right to receive fair treatment when it comes to hiring and firing decisions. When their employer violates these protections, there are still steps coaches can take to rectify the situation.
Disclaimer: The answer is intended to be for informational purposes only. It should not be relied on as legal advice, nor construed as a form of attorney-client relationship.
To: Mark F. Gaughan
Super Lawyers: Potential Client Inquiry
*Required fields
Disclaimer:
The information contained in this web site is intended to convey general information. It should not be construed as legal advice or opinion. It is not an offer to represent you, nor is it intended to create an attorney-client relationship. The use of the internet or this contact form for communication is not necessarily a secure environment. Contacting a lawyer or law firm email through this service will not create an attorney-client relationship, and information will not necessarily be treated as privileged or confidential.