Question
Whose insurance coverage will cover an accident with Uber, Lyft or other rideshare driver in Nevada?
Sponsored Answer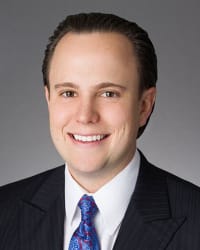 Answer
The Short Answer: Both the at-fault driver's insurance policy, and the underinsured/uninsured policy that rideshare companies such as Lyft and Uber are required to have.
In general, the driver who was at-fault for the accident will be the one whose insurance company has to pay for damages that result from the accident.
If the Uber, Lyft or other rideshare driver was the one primarily responsible for causing an accident, the rideshare' s insurance will have to pay for the damages within the limit of the policy. Rideshare companies such as Uber and Lyft carry large insurance policies. As outlined below, the amount of coverage available under these policies often depends on whether or not the rideshare driver had passengers or was en route to pick up a passenger.
However, even when the rideshare driver is not at-fault, the passengers of an Uber, Lyft, or other rideshare company also can make a claim against the rideshare company's underinsured or uninsured policy. This occurs when the at-fault driver does not have enough insurance money to pay for the damages they have caused. The Uber, Lyft, or other rideshare company's insurance policy can then be brought in to cover additional damages such as injuries, medical treatment, lost wages, pain and suffering.
How To Get Paid After Being Hit By A Rideshare Driver
This is the good news: Uber, Lyft and any other legally established rideshare companies are required to carry extra insurance compared to private drivers.
Normal drivers are required to carry a minimum of:
$25,000 for bodily injury or death of a single person
$50,000 for bodily injury or death of two or more people
$20,000 for destruction of property
These limits are higher for transportation network companies (TNCs).
TNCs need to have coverage upward of $500,000 for bodily injury or death.
As you can see, Uber, Lyft and other rideshare companies have significantly higher liability coverage policies than what individual drivers have to carry.
Rideshare Insurance Coverage Limits
There are limits to the insurance policy coverage for Uber, Lyft or other rideshare company. The details of these coverage limits depend on what the driver was doing at the time of the accident.
It breaks down by different phases in a driver's work.
Phase 1
The first phase is when the driver logs into the app that shows they are available for picking up passengers.
There are higher coverage limits in phase 1 compared with the policies carried by individual drivers, but they are not nearly as high as those in phase 2 and phase 3.
Phase 2 And Phase 3
Phase 2 occurs when someone has contacted the driver and the driver has accepted the request. This phase lasts during the period of accepting the fare and picking up the passenger.
Phase 3 is the time of actually driving the passenger to the destination. It lasts from the time the driver gets into the vehicle to the time the passenger is dropped off.
Nevada law requires transportation network companies (TNCs) to carry significant insurance coverage for phase 2 and phase 3 operations of their drivers.
So, if the accident falls into one of the phases of the driver's operation for the rideshare company, especially phase 2 or phase 3, you could obtain significantly higher payout for damages.
The most important thing you can do after any serious auto accident is to call an attorney who can help you understand your options and obtain the best compensation award possible.
Disclaimer: The answer is intended to be for informational purposes only. It should not be relied on as legal advice, nor construed as a form of attorney-client relationship.
Other Answers By Kyle P. Cottner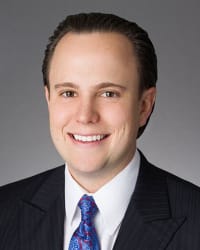 The short answer is: Yes.When you are a passenger in a vehicle operated by a driver working for a rideshare …
Sponsored answer by Kyle P. Cottner
Other Answers About Consumer Protection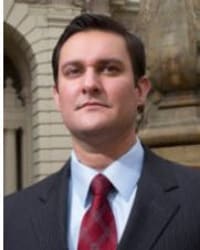 You begin fighting a sex crime by hiring an experienced and skilled lawyer who has a history of winning sex crime …
Sponsored answer by Alexander H. Fuqua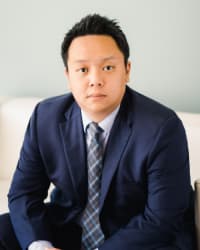 Job hunting can be difficult. From filling out dozens of applications to enduring countless job interviews, …
Sponsored answer by Devin H. Fok
To: Kyle P. Cottner
Super Lawyers: Potential Client Inquiry
* Required fields
Disclaimer:
The information contained in this web site is intended to convey general information. It should not be construed as legal advice or opinion. It is not an offer to represent you, nor is it intended to create an attorney-client relationship. The use of the internet or this contact form for communication is not necessarily a secure environment. Contacting a lawyer or law firm email through this service will not create an attorney-client relationship, and information will not necessarily be treated as privileged or confidential.