Question
Can I Sue A Hospital For Negligence Or A Medical Mistake In Nevada?
Sponsored Answer
Answer
If a nurse or other person working for a hospital makes a mistake that causes significant harm to you or results in the death of a loved one, you can sue the hospital and hold them accountable for medical errors or other acts of negligence.
Medical mistakes are the third-leading cause of death in the United States and result in nearly 250,000 fatalities each year, according to a study by the Johns Hopkins University School of Medicine. Other reports say due to substandard reporting methods, that number could be as high as 440,000.
What Are Common Medical Mistakes?
The authors of the Johns Hopkins report say preventable deaths and injuries can occur due to inadequately skilled hospital staff, system failures and errors in judgment or care, such as:
Nurses or other staff members not following doctors' orders
Failing to check on patients adequately
Not regularly turning patients to avoid bedsores
Not taking complete information when checking in patients
A failure to correctly administer medications
Mixing up medications with those of other patients
Misrecording information on a patient's chart
Not preventing patients from falling when getting out of bed
Report Medical Errors Promptly
The statute of limitations for filing any legal action against a hospital or medical professional in Nevada is three years, or within one year after an injury is discovered. Taking immediate action is vital to your case as Nevada laws are designed to protect doctors and hospitals.
To file a claim, you need all medical reports relevant to your case, and your attorney must provide expert analysis of those records showing that the hospital is responsible for your injuries and failed to meet standards for medical care.
Beware Of Hospital Representatives
Hospitals often deploy risk management personnel to visit with patients and their families when a mistake occurs, sometimes calling these individuals "patient advocates." However, remember these so-called advocates are there to protect the hospital's interests and not your rights to take action and seek compensation.
Economic Vs. Noneconomic Damages
Nevada places limits on how much an individual can receive in noneconomic damages in medical malpractice cases, for things such as physical pain and emotional suffering. That cap is set at $350,000 for each complaint and does not include economic damages, such as medical costs, lost wages and other financial consequences.
Getting help from an attorney with experience in medical malpractice and medical negligence suits in Las Vegas is crucial to a favorable outcome as these laws differ significantly from other personal injury statutes. Your attorney can also help you file a complaint against the hospital with state licensing agencies in Nevada.
Disclaimer: The answer is intended to be for informational purposes only. It should not be relied on as legal advice, nor construed as a form of attorney-client relationship.
Other Answers By Steven M. Burris
Each year, more than 42 million visitors come to Las Vegas, and most stay at hotels and motels while also …
Sponsored answer by Steven M. Burris
Patients and families of patients who develop bedsores while staying in a nursing home, or other skilled nursing …
Sponsored answer by Steven M. Burris
Nursing home residents are among the most vulnerable citizens in Nevada, and too many suffer injuries due to …
Sponsored answer by Steven M. Burris
Other Answers About Medical Malpractice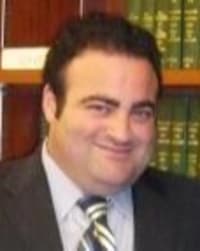 Answered by Zachary B. Lang Yes, a doctor can be sued for medical malpractice for failure …
Sponsored answer by Zachary B. Lang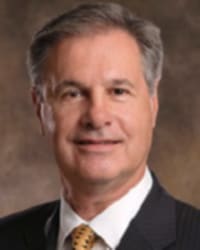 A person's health is their most treasured asset, and when they place their well-being in the hands of a …
Sponsored answer by Chris T. Nolan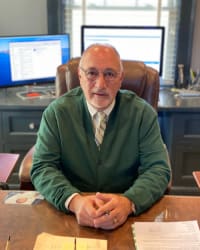 Whenever you go to any medical practitioner, you place your trust in them. Their decisions will impact your health …
Sponsored answer by Richard T. Meehan, Jr.
To: Steven M. Burris
Super Lawyers: Potential Client Inquiry
*Required fields