Question
Can I Sue A Casino Or Hotel If I Am Injured On Their Property In Nevada?
Sponsored Answer
Answer
Each year, more than 42 million visitors come to Las Vegas, and most stay at hotels and motels while also frequenting local casinos. The Las Vegas Convention and Visitors Authority says 96% book hotels and nearly 75% gamble in a casino at some point during their stay.
Casino owners along the Las Vegas Strip see nearly $6.6 billion in gaming revenue each year. But along with the entertainment choices they offer, hotel and casino owners have a responsibility to ensure that a safe environment exists on their property. They can be sued if anyone is killed or injured as a result of the business's negligence.
Slip-And-Fall Injuries Are Most Common
The Centers for Disease Control and Prevention (CDC) says millions of people are injured each year in falls. The CDC says one in five falls cause serious consequences, including broken bones and head injuries. Slip and fall injuries are most prevalent in hotels and casinos, resulting from negligence that causes many hazards, such as:
Falls or trips occurring from tears to carpeting, uneven rugs or carpeting, electrical cords strung on floors and holes or cracks in concrete
Slips from wet or waxed floors without red safety cones or other warning signs
Water leaking from plumbing or appliances
Hazardous chemical spills, such as cleaning fluids
Faulty staircases or ramps that do not have handrails, or are too steep
Being hit by falling objects after employees fail to secure dangerous items
Broken chairs or stools that collapse when someone sits on them
Collisions with employees, such as those pushing carts
Inadequate lighting in the building's interior and exterior as well as in the parking lot
Inadequate security in parking garages, leading to assault
Beatings by security guards
Inadequate facilities for disabled individuals
Broken escalators or malfunctioning elevators
Failure to comply with building or health codes
What Is "Duty Of Care?"
This critical concept applies to hotel and casino owners and their responsibility to provide a safe environment for their guests, meaning floors must be regularly checked for debris and kept clean, rugs and carpets must be level and even, dangerous objects must be secured, lighting must be sufficient for safety reasons, and the property must meet all building and health codes.
Understand The Motives Of Risk Management Personnel
If you are injured while visiting a casino or hotel, the risk management department will often want to get your version of the incident right away. At first, they may act friendly and concerned about your well-being, but the sad truth is that once you give them a recorded statement, they will ignore you.
Additionally, recognize that any further contact initiated by them is not designed to help you but protect the business. Still, you should immediately report any incidents where you receive injuries and request that they save all video related to the event.
Your Attorney Will Seek A Court Order
Many of these businesses will "accidentally" lose video recordings or say they were deleted as part of their "regular" policy to erase these records every 90 days. Once you request that the video is kept, your lawyer will file a subpoena to receive a copy.
What Must Be Proven For A Lawsuit To Succeed?
To be successful, plaintiffs in premises liability cases must demonstrate:
That the business owner or manager was responsible for providing a reasonably safe environment for their guest
That the dangerous conditions causing the injury were due to a lack of duty of care
That the hazardous conditions directly led to the person's injuries
Filing A Claim And Recovering Compensation
A person has two years from the time an injury occurs to file a premises liability lawsuit in Nevada. An experienced personal injury attorney will help you gather all the critical information and evidence necessary to support your claim and work to hold the business accountable.
You can seek compensation for past, current, and future medical expenses, damages for lack of mobility caused by the injury, loss of enjoyment of life, disability and pain, as well as lost wages and the potential impairment for future earnings.
Disclaimer: The answer is intended to be for informational purposes only. It should not be relied on as legal advice, nor construed as a form of attorney-client relationship.
Other Answers By Steven M. Burris
Patients and families of patients who develop bedsores while staying in a nursing home, or other skilled nursing …
Sponsored answer by Steven M. Burris
If a nurse or other person working for a hospital makes a mistake that causes significant harm to you or results …
Sponsored answer by Steven M. Burris
Nursing home residents are among the most vulnerable citizens in Nevada, and too many suffer injuries due to …
Sponsored answer by Steven M. Burris
Other Answers About Premises Liability - Plaintiff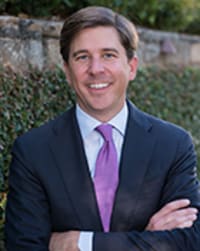 An assault victim may have grounds to sue a property owner who failed to provide a reasonably safe …
Sponsored answer by Bradley W. Pratt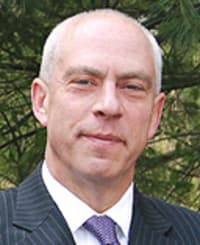 Negligence can come in many forms. You may think of negligence as incompetence or an unwillingness to perform …
Sponsored answer by Marty Rutberg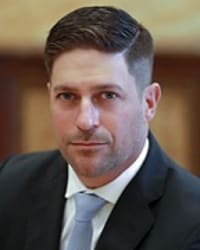 People often think they are responsible for their own safety, even while on other person's property. While …
Sponsored answer by W. David Bennett
To: Steven M. Burris
Super Lawyers: Potential Client Inquiry
*Required fields