Question
How Should I Prepare For A Divorce In New Hampshire?
Sponsored Answer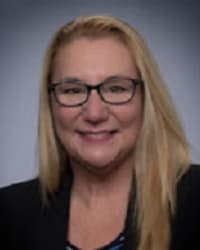 Answer
When it comes to divorce, it's what you don't know that can jeopardize your chances for a favorable outcome, as a lack of preparation can have long-lasting and sometimes devastating effects on your future. Doing a little bit of advanced planning will make the process smoother.
Understandably, most people are emotional when filing for divorce, but announcing it to the world or their spouse before they've done any research or before understanding their financial situation can be a costly mistake. That's why it's vital for their future to do their homework and talk to an experienced family law attorney.
Thoroughly Examine Your Finances Before Taking Action
Before you even discuss the topic of divorce with a spouse, get educated about your financial situation. First, make a checklist of accounts and assets and have the documentation to back it up. Examples of information you'll need include, but are not limited to:
Bank and investment accounts
Personal financial statements and balance sheets
Comprehensive lists of marital and non-marital assets
Real estate deeds and mortgage documents
Wills and trusts
Life insurance policies
Credit card statements
You may be wise to gather these documents now to protect your interests and make sure you have the information readily at hand to review with your attorney. But you must also provide these documents to the other party as required by New Hampshire Rule 1.25-A.
How Can A Lack Of Trust Impact A Divorce?
Divorce often results when communication breaks down, when couples lose their affection for and physical attraction to each other, or because of disputes over money. A common factor in these instances is a loss of trust, and it stands to reason, when trust is gone, that your spouse could attempt to hide marital assets from you. People hide assets typically in four ways:
Denying it exists
Claiming it was lost
Transferring the asset to a third party
Creating false debt
If you suspect your spouse of cheating on you, copy all the financial information you can find. Often, people will discover an account they didn't know existed. You can also order a credit report on you and your spouse, which can detect accounts of which you were unaware, such as a spouse opening a credit card account in your name.
Another way to spot hidden assets is to look through and copy past tax returns – which can raise red flags when discrepancies are detected from year to year. Having this proof is crucial if a spouse fails to disclose it during the divorce process. Plus, it deals a damaging blow to their credibility with the court by proving they have lied about marital assets.
Don't Let Emotions Affect Your Financial Well-Being
Divorce is a stressful process, and many people can't wait to get out of an unhappy marriage. Others see it as a way to get revenge on an unfaithful spouse by taking them to court. However, if you aren't prepared and don't understand your rights, taking action too early can come back to bite you.
An experienced family law attorney can help you nail down vital financial information and gather key evidence before filing. Your lawyer will help you determine the value of marital assets so you have the best chance of getting your fair share. You can schedule a free consultation to learn more about educating yourself on the process before notifying your spouse.
Disclaimer: The answer is intended to be for informational purposes only. It should not be relied on as legal advice, nor construed as a form of attorney-client relationship.
Other Answers About Divorce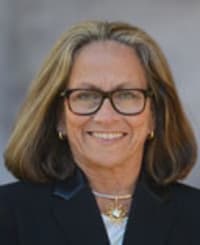 The short answer is, "it depends." Retirement assets earned before marriage are typically considered …
Sponsored answer by Maria P. Cognetti
No two marriages are the same, so it stands to reason that no two divorces will be the same either. When most …
Sponsored answer by Darcy S. McAlister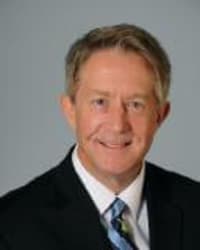 There are three major issues to resolve in divorce: child custody, alimony and division of assets. Below we …
Sponsored answer by David W. Griffin
To: Laurie A. Lacoste
Super Lawyers: Potential Client Inquiry
*Required fields
Disclaimer:
The information contained in this web site is intended to convey general information. It should not be construed as legal advice or opinion. It is not an offer to represent you, nor is it intended to create an attorney-client relationship. The use of the internet or this contact form for communication is not necessarily a secure environment. Contacting a lawyer or law firm email through this service will not create an attorney-client relationship, and information will not necessarily be treated as privileged or confidential.