Question
What should I do if I've been hurt in a car accident in New Hampshire?
Sponsored Answer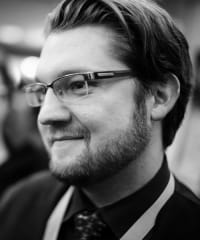 Answer
There are several things you should do after a car accident. However, more important than the steps to take is the mindset you should adopt. Remember that after a car accident, it's important to be overly cautious, rather than hasty. Don't try to be tough, or put off getting medical care, as that can hurt your case later on. That being said, there are a few things you should do:
Take lots of pictures. It's important to document every bit of damage both to your car and to yourself. If you have visible injuries, take pictures as soon as possible. Phone photos are usually fine, though if your phone camera has low resolution, you may want to borrow a friend's iPhone or Android phone to take a photo.
Get accurate information from the other car involved. Take photos of their license plate if you can, as well as their insurance card. Don't rely on them giving you accurate information.
Don't admit fault or say "It's okay" to the other driver. From the start, you should treat a car accident like you might need to bring a case. That means don't say things like "Oh, that was all my fault" or "No worries, I feel fine" to the other driver. These statements don't always mean much in a case, but they can hurt you. Additionally, there might be other elements at play that you don't know about such as an injury that hasn't fully presented yet, or a problem with their car that you can't see that caused the accident.
Go see a doctor promptly. Don't postpone getting medical care. The defense could use this to say your injuries weren't that serious. You should go see your normal doctor if possible, and again, don't underplay the severity of your pain. Having a record of seeking medical care will only help your case. Don't only go see them once, either. If you have ongoing pain, seek ongoing treatment.
Don't talk to the other side's insurance company yourself. The defense will try to settle the case quickly and likely for less money than it could be worth. You should get your own lawyer to field communication and get a professional opinion on the validity of any proposed settlement. 
Having the Help of a Lawyer is Crucial
If you are bringing a case after a car accident, you need the help of an attorney early on to prevent you from making any mistakes that would hurt you later on. Call a personal injury attorney earlier rather than later.
Disclaimer: The answer is intended to be for informational purposes only. It should not be relied on as legal advice, nor construed as a form of attorney-client relationship.
Other Answers About Motor Vehicle Accidents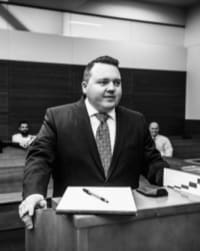 Insurance companies prey on people involved in motor vehicle accidents, knowing most of them are unfamiliar with …
Sponsored answer by George S. Breitmayer, III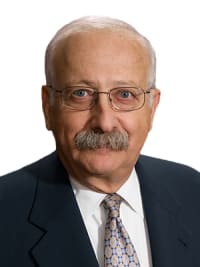 Many people often wonder who is responsible for medical bills if you are injured an accident in New York. …
Sponsored answer by Stephan Peskin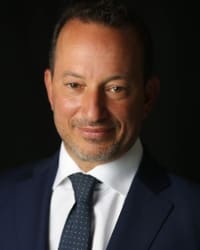 It's a good question and one many lawyers get. It might seem like lawyers who can estimate or guarantee a …
Sponsored answer by Howard Raphaelson
To: Seth Hipple
Super Lawyers: Potential Client Inquiry
*Required fields