Question
Do I Need A Workers' Compensation Lawyer If I Am Injured On The Job In New Hampshire?
Sponsored Answer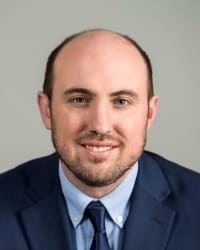 Answer
From the moment you suffer an injury that interferes with your ability to work, there can be many twists and turns throughout the process to obtain benefits. These benefits are critical to recover compensation while you are unable to work, as well as to provide other rights and options.
If you are injured on the job in New Hampshire, it is recommended to speak with an attorney. It is important to understand your rights and what you are entitled to after a potentially devastating injury. As workers' compensation insurers frequently look out for their own interests, it can be beneficial to have someone looking out for you.
Injured Workers Are Entitled To Four Key Benefits
Whether you are a nurse who suffered a lifting injury, a construction worker or plumber who suffered a back injury, or a factory worker or office worker who developed carpal tunnel or tennis elbow, you may be entitled to four benefits under workers' compensation law. These include:
Medical benefits: Medical bills following an injury can quickly pile up. Your employer's workers' compensation insurer pays for medical expenses incurred as a result from your injury. This can include prescriptions, medical care, reimbursement for mileage to and from hospitals or doctors' offices and more.
Lost wages: Likely one of the most immediate concerns you face after an injury is how to make ends meet while you are unable to work. Workers' compensation insurers pay 60% of the average weekly wage of injured workers while they are recovering.
Permanent impairment award: In some cases, an injury may affect your ability to return to work at all. A permanent impairment diagnosis or opinion must be determined by the guidelines in the 5th edition of The AMA Guides to the Evaluation of Permanent Impairment. This award is paid in a lump sum and assessed one year from the date of injury or surgery.
Vocational rehabilitation services: This service may take place if you cannot return to your job but are able to do something else instead. Through private vocational rehabilitation specialists, this benefit helps to align injured workers with more suitable roles or occupations.
Many injured workers are likely facing the workers' compensation system, and the possibility of obtaining these benefits, for the first time. Insurance companies will not advise you about your rights and benefits. Because of this, it is critical to not face this process alone.
Why Work With An Attorney?
In many situations, the workers' compensation insurer will attempt to reach a settlement as soon as possible. While agreeing to a swift settlement may seem ideal, this settlement may not be in your best interests and provide you with the full benefits you deserve.
Discussing your case with an attorney can help to clarify what benefits you are entitled to, whether a settlement offered is fair and more. A lawyer's insight can provide the guidance you need to make informed decisions throughout the duration of your case.
Additionally, many workers' compensation attorneys across New Hampshire offer free initial consultations and accept cases on a contingency fee basis. This means that unless a settlement or verdict is reached, the injured worker does not pay for attorney services.
Acting Quickly Can Be In Your Best Interests
In New Hampshire, injured workers have two years to report a work injury or illness. However, reporting the injury to your employer by filling out an accident report as soon as possible can often help your case in the future.
Consulting with an attorney as soon as possible can also be beneficial to your case. Working with an attorney can reduce the uncertainty you face with the legal process ahead, while allowing you more time to focus on your medical care and recovery. An experienced workers' compensation attorney can fight on your behalf for the benefits you are due.
Disclaimer: The answer is intended to be for informational purposes only. It should not be relied on as legal advice, nor construed as a form of attorney-client relationship.
Other Answers About Workers' Compensation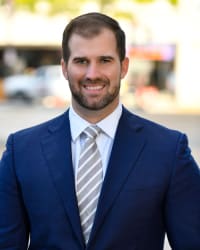 First and foremost, Louisiana law says that you cannot be fired for filing a workers' compensation claim. …
Sponsored answer by Vincent P. Scallan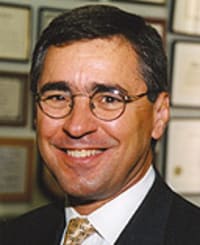 When you suffer an injury at work, your financial picture can become cloudy. With uncertainty about your ability …
Sponsored answer by Donald A. Caminiti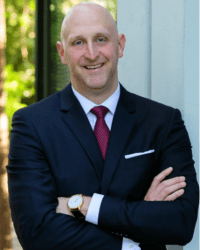 Fortunately, if you have a valid workers' compensation case, you are entitled to benefits. Your current job …
Sponsored answer by T. Andrew Miller
To: John L. Ward
Super Lawyers: Potential Client Inquiry
*Required fields