Question
How long do I have to file a medical malpractice lawsuit in New Jersey?
Sponsored Answer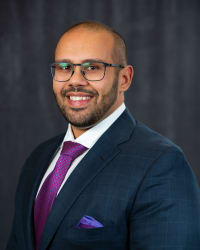 Answer
Time is of the essence in a medical malpractice case. The deadline may seem far away, but if you wait until the "11th hour" to initiate a lawsuit, it will almost certainly fail. The legal groundwork must be laid, and that takes time. If you suspect medical negligence, you should speak as soon as possible with an attorney who focuses on this area of law.
In New Jersey, the statute of limitations to sue for medical malpractice is two years. If you fail to file a lawsuit before the cutoff, you forfeit your rights. As I will explain below, you cannot afford to wait until the last minute to take legal action.
When does the clock start on the statute of limitations?  
This is an important question. The statute of limitations does not necessarily begin when the negligence occurs. Frequently there is a time lag before the effects of medical malpractice become apparent. One example is a failure to diagnose cancer. The New Jersey statute gives victims two years from the date that they learned or reasonably should have known of the injury, mistake or malpractice.
For example, a patient has knee surgery, but in the days and weeks after the operation, it doesn't feel right. Did the doctor screw up? Shouldn't I be walking by now? Is it supposed to hurt this much? They suffer chronic pain and setbacks before finally seeing a different doctor. More months pass, and the knee clearly is not healing properly. By the time they finally consult an attorney, the deadline has expired or nearly run out because the "clock" started when they first suspected the surgeon botched the procedure.
There are exceptions to the statute of limitations. For example, cerebral palsy caused by malpractice in childbirth may not manifest until the child is toddler age or beyond. The deadline for birth injury lawsuits is extended to the eve of the child's 13th birthday. The two-year statute of limitations also does not apply to patients who are mentally ill or mentally disabled, as they may have lacked the mental capacity to know they were injured.
Why you should contact a lawyer immediately
The statute of limitations is misleading. For example, a medical malpractice lawsuit requires an affidavit of merit from another physician who practices in the same field as the physician who is being sued. The affidavit must be filed within 60 days of the lawsuit. If you wait until one year and 11 months to contact a lawyer, it is too late to gather the necessary supporting evidence for the affidavit of merit. We need to obtain medical records, research the physician's history, interview witnesses, take depositions, etc. We also need to document the symptoms, treatment, medical intervention and the adverse impact in your life. There is no lawsuit without damages that can be traced directly to the medical error or negligence.
Judges want to get rid of cases and will dismiss malpractice lawsuits on technicalities. The defense attorneys for the insurance companies will aggressively pursue any excuse to have the case thrown out. For these reasons, the lawsuit must be meticulously documented and prepared. That legwork cannot be rushed. The sooner your attorney can start the investigation, the better your chances of getting justice.
There is no such thing as an "easy" or "slam dunk" medical malpractice lawsuit. If the insurance adjuster is eager to settle, that is a good sign that the allegations have merit. But that settlement offer is likely a fraction of what your claim is really worth. My mission is to get full compensation for my clients, and that often means taking the case to a jury. When I take on a malpractice case, I prepare with the mindset of going to trial, where the smallest details do matter and the other side will put up a formidable fight.
In summary, while the statute of limitations technically extends two years, you should reach out to a lawyer today if you suspect medical malpractice. Most firms will evaluate your potential claim at no charge, and you will not owe attorney fees unless they obtain compensation for you. Choose an attorney with a proven record of not only settlements but verdicts at trial.
Disclaimer: The answer is intended to be for informational purposes only. It should not be relied on as legal advice, nor construed as a form of attorney-client relationship.
Other Answers About Medical Malpractice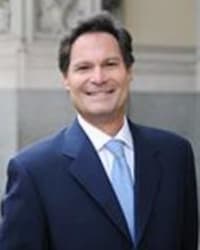 Every medical malpractice lawyer has his or her own style, but certain traits are necessary if you want a fair …
Sponsored answer by Paul B. Weitz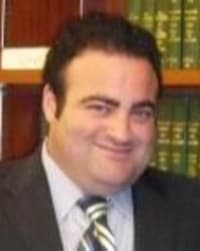 Answered by Zachary B. Lang Yes, a doctor can be sued for medical malpractice for failure …
Sponsored answer by Zachary B. Lang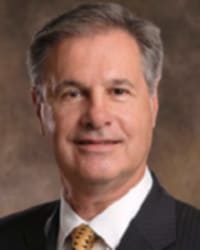 A person's health is their most treasured asset, and when they place their well-being in the hands of a …
Sponsored answer by Chris T. Nolan
To: Peter G. Aziz
Super Lawyers: Potential Client Inquiry
* Required fields
Disclaimer:
The information contained in this web site is intended to convey general information. It should not be construed as legal advice or opinion. It is not an offer to represent you, nor is it intended to create an attorney-client relationship. The use of the internet or this contact form for communication is not necessarily a secure environment. Contacting a lawyer or law firm email through this service will not create an attorney-client relationship, and information will not necessarily be treated as privileged or confidential.