Question
What happens if I was a passenger in an Uber or Lyft accident in New Jersey?
Sponsored Answer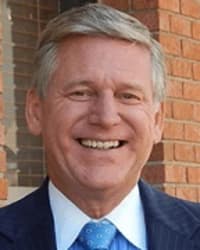 Answer
We hope for a safe and smooth ride when we pay for a ride-sharing experience. At their worst, accidents in an Uber or Lyft can lead to dismemberment, loss of sensation or even death. At their best, a car accident could still lead to long-term consequences as many minor injuries can become major ones later in life. Injuries aside, the trauma of the experience is enough to create potentially permanent effects. 
Liability And Coverage
Rideshare drivers are technically independent contractors for the company you paid to pick you up. Rideshare companies try to avoid liability by using this classification, and auto insurance companies require these independent drivers to adjust their policies accordingly. It is the driver's insurance provider that should pay out for a claim made following a rideshare accident. It is very possible, however, that your driver will be operating their rideshare vehicle without the appropriate commercial adjustments to their policies. If that is the case in your situation, a lawyer with rideshare accident knowledge can lay out your legal options. Thankfully, New Jersey passed a law in 2017 that ensures every ride be covered.
Reasons For Your Accident
These accidents occur for a number of reasons. Uber and Lyft drivers often become distracted by their phones, trying to accept their next customer request or confirming that they have the correct route to your location. If you live in a busy, congested city, things get even more complex, and your chances of experiencing a rideshare accident increase tenfold.
The complications stack if you share a ride with another passenger. The driver may have additional distraction from social interactions and an additional route to consider, potentially turning what was likely a simple ride into chaos.
The Various Damages
As previously mentioned, these accidents can create lifelong changes to your physical and mental well-being. You may want to seek compensation for more than just medical bills. You could lose time at work and need coverage for lost wages. Personal lives also meet the affects of car accident injuries; many injury or wrongful death claims consider loss of milestones a damage warranting compensation.
You Have Options
Regardless of how bad your rideshare accident is, you will likely still have a claim. An attorney well-versed in these matters can make a big difference. They can build a solid case and increase your chance of compensation. Many lawyers can also recommend good medical professionals for your various injuries.
Disclaimer: The answer is intended to be for informational purposes only. It should not be relied on as legal advice, nor construed as a form of attorney-client relationship.
Other Answers About Motor Vehicle Accidents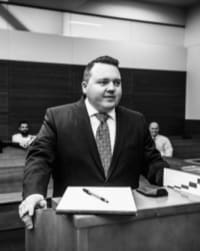 Insurance companies prey on people involved in motor vehicle accidents, knowing most of them are unfamiliar with …
Sponsored answer by George S. Breitmayer, III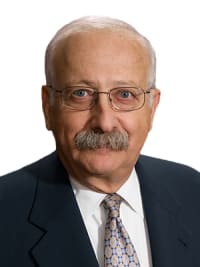 Many people often wonder who is responsible for medical bills if you are injured an accident in New York. …
Sponsored answer by Stephan Peskin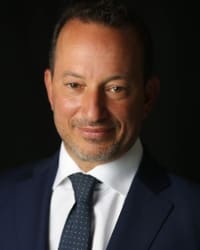 It's a good question and one many lawyers get. It might seem like lawyers who can estimate or guarantee a …
Sponsored answer by Howard Raphaelson
To: Anthony Carbone
Super Lawyers: Potential Client Inquiry
*Required fields