Question
What are common causes of wrongful termination in New Jersey?
Sponsored Answer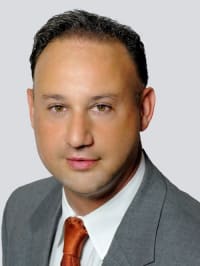 Answer
In at-will employment states, including New Jersey, employers have more leeway as to when they can legally terminate employees. This means an employer can terminate an employee for any reason or no reason at all, as long as it is not illegal.  
The reason becomes illegal when the termination happens based on protected class. If an employer takes an adverse action and decides to terminate for reasons related to protected class, it is classified as wrongful termination. Additionally, you may also have a case for wrongful termination in New Jersey based on retaliation or breach of contract.
Common Reasons For Wrongful Termination
The main reasons for wrongful termination in New Jersey include discrimination, retaliation and breach of contract. Understanding each of these can help you determine if your termination was an illegal act.
Discrimination based on protected class: New Jersey law protects employees and offers them certain rights based on the following:

Age
Citizenship
Disability
National origin
Race
Sexual orientation
Gender
Religion
Pregnancy 
If you believe you have been fired because you belong to a protected class, you may have grounds to bring a wrongful termination lawsuit against your employer. If you or another employee claims that someone is being mistreated due to them belonging to a protected class, firing the employee who complains is also wrongful termination. 
Retaliation: New Jersey and federal laws protect you against retaliation for reporting discrimination in the workplace, demanding overtime or minimum wage, or taking leaves for child care, adoption, foster care or caring for a family member who has a serious health condition and cannot work. 
If you tell your employer that they are violating the law, a statute or a regulation, and report their behavior to authorities, you become a whistleblower. Termination for being a whistleblower is illegal. 
Breach of contract: Employment in New Jersey is at will unless you have a contract. If an employer violates that contract, it could be considered wrongful termination. Some of the common types of employment contracts include union collective bargaining agreements and oral contracts with witnesses. Violating the terms of a company handbook can also pose grounds for a wrongful termination lawsuit. 
To know for sure whether you have a basis for a wrongful termination lawsuit, discuss your situation with a trusted employment law attorney who can provide you with the answers and guidance you need.
Bad Treatment Does Not Necessarily Mean Your Termination Was Illegal
New Jersey does not have laws that completely protect you from termination. Yet, your employer does not have the unilateral legal right to dismiss you. They cannot violate a contract or discriminate or retaliate against you for exercising your rights. Understanding what qualifies as wrongful termination and when your rights are violated is an important part of the legal process.
There are deadlines for bringing a wrongful termination claim. Discrimination claims must be filed within 180 days of the termination with the Equal Employment Opportunity Commission and within 300 days in New Jersey courts. Contractual claims must be filed within six years, and tort claims must be filed within three years.
There are employment laws in place to protect you against wrongful termination. It is important to contact an attorney as soon as possible to guide you and protect your rights and legal options.
Disclaimer: The answer is intended to be for informational purposes only. It should not be relied on as legal advice, nor construed as a form of attorney-client relationship.
Other Answers By Jamison M. Mark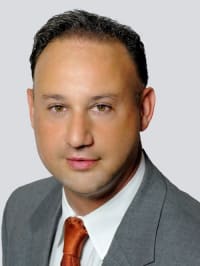 When employees of a contractor or subcontractor working on a public works job perform services for a public body, …
Sponsored answer by Jamison M. Mark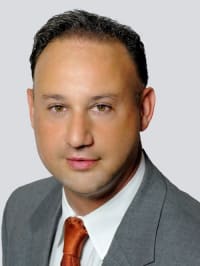 When the #MeToo movement came into the public spotlight, it reinforced an unfortunate reality: Sexual harassment …
Sponsored answer by Jamison M. Mark
Other Answers About Wrongful Termination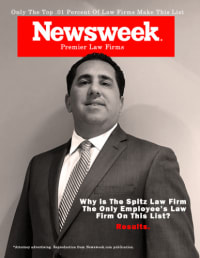 After being wrongfully terminated from your job, the most important thing to do is to know your rights. It can be …
Sponsored answer by Brian D. Spitz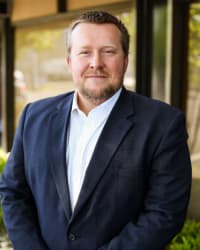 Many employers require that new employees sign noncompete agreements before they can start work, and these …
Sponsored answer by Mark K. Davis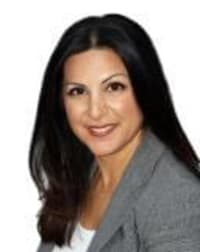 Being an at-will employee does not mean you don't have rights!Most workers in California are at-will …
Sponsored answer by Natasha Chesler
To: Jamison M. Mark
Super Lawyers: Potential Client Inquiry
*Required fields
Disclaimer:
The information contained in this web site is intended to convey general information. It should not be construed as legal advice or opinion. It is not an offer to represent you, nor is it intended to create an attorney-client relationship. The use of the internet or this contact form for communication is not necessarily a secure environment. Contacting a lawyer or law firm email through this service will not create an attorney-client relationship, and information will not necessarily be treated as privileged or confidential.