Question
What are my options for filing bankruptcy in New Mexico?
Sponsored Answer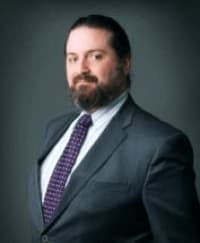 Answer
Life changes can affect your financial well-being too. You can go years without having any problems paying your bills and debts. However, there are situations that come up that can adversely affect your finances. When those changes become overwhelming, people often turn to bankruptcy.
Bankruptcy can give you a fresh start. Most people make a misstep or two in their lives, and most of us agree that we should not have to pay for those mistakes the rest of our lives. If you have run into financial problems, bankruptcy could be a good option.
Some reasons people file bankruptcy
Clients typically turn to bankruptcy when financial challenges get out of hand. There are a variety of things that happen in life that can make controlling financial issues difficult, including:
Foreclosure
Divorce or separation
Large medical expenses
Mismanaged or overextended credit and finances
Unemployment
Unexpected expenses
Your Best Option Depends On Your Situation
The type of bankruptcy that is best for you depends on the details of your case.
Your options are:
Chapter 7 (liquidation). The focus of this chapter is liquidation of your unsecured debts, including credit cards, personal loans and medical bills. In order to qualify, you will be required to pass the means test. You also must demonstrate that you do not have enough disposable income to pay creditors.
New Mexico and the federal government allow exceptions for some assets, so you have a good chance to start over. How much you can keep depends on the value of your assets.
New Mexico allows you to keep:
Home equity of up to $60,000 ($120,000 for joint owners).
Cash value if beneficiary is a New Mexico
Business partnership property; workers' compensation.
Including retirement funds; public school employee pensions.
Personal property. $500 of personal property (vehicle, checking and savings accounts, clothing, etc.)
Minimum of 75% of your earned (but unpaid) wages. Low-income debtors may be allowed more.
Chapter 13 (wage earner's bankruptcy or reorganization). This form establishes a repayment plan. If this is your best option, you will be required to setup a plan that repays a portion of your creditor debts that are not discharged. This term is usually for three to five years. Any debts not paid after that term is discharged. This can be the best option for people who are behind in their house or car payments, and trying to avoid foreclosure or repossession.
Chapter 11 (reorganization). This is normally the best option for mid- to large businesses. Business owners who choose this option usually do it to reorganize their debts and keep their company viable. It can take months or years to accomplish.
The Means Test
This test will help determine if you qualify for Chapter 7 bankruptcy or the three-year option of Chapter 13. The test looks at your median income by the Census Bureau. It will compare your income to other New Mexico households of your size. If your income exceeds the threshold, you might qualify, which will depend on the reasonable household expenses in the county where you live.
Property Not Covered In Your Bankruptcy Could Be Covered In Two Ways
If you are going through bankruptcy, you might be able to pay the court for nonexempt items. This can be done through Chapter 13 or by setting a repayment plan with the trustee. If you do not want to pay for nonexempt property (or you cannot pay), the trustee will sell the items, with the proceeds going to your creditors.
Bankruptcy Has Benefits
For most people, bankruptcy is the final option. However, it is important to remember that there are benefits. Most people in this situation are getting harassing calls from creditors. Some are also facing lawsuits, judgements and foreclosure.
As soon as you file, a temporary automatic stay goes into effect. It prevents creditors from pursuing collections, and legal proceedings. If a bankruptcy is filed before the sale of your house, it suspends the foreclosure. Your best option is to hire a qualified bankruptcy attorney to protect your interests.
Disclaimer:
We are debt relief agency. We help people file for bankruptcy relief under the Bankruptcy Code
Disclaimer: The answer is intended to be for informational purposes only. It should not be relied on as legal advice, nor construed as a form of attorney-client relationship.
Other Answers About Bankruptcy Law
Like other states, Maine has its own laws that allow people to protect personal property like cars, furnishings …
Sponsored answer by J. Scott Logan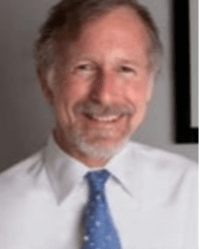 If you need to file for bankruptcy, your first step is to find out which type of bankruptcy is right for you. …
Sponsored answer by Carl T. Gulliver
Each bankruptcy case comes with its own unique circumstances. Between the details of your debt, your household …
Sponsored answer by Mary Beth Ausbrooks
To: Joel Alan Gaffney
Super Lawyers: Potential Client Inquiry
*Required fields