Question
When do I need a car accident lawyer in New York?
Sponsored Answer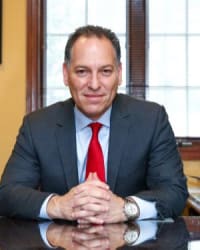 Answer
You should contact a lawyer right away if you have injuries from a motor vehicle accident. In fact, you should make a point of speaking with an attorney even if you don't think you were seriously hurt. Some injuries are not apparent right away, or seem minor at first but get worse as the days go on. 
Why is it important to get legal counsel immediately? To protect you from the insurance companies and to protect you from yourself! Without legal counsel, you might unintentionally harm your legal case and end up with less compensation – or no compensation. 
It is better to have an attorney tell you there is or is not a case, and what steps to take. There are deadlines to file personal injury claims. Witness memories fade. And it is important that treatment by doctors, chiropractors or physical therapists be properly documented if you later need to file a lawsuit. An attorney can advise on what kinds of records or statements to obtain from your medical providers. 
Get Medical Care And Get It On The Record 
It is important to seek medical attention promptly after a car accident. Broken bones are obvious. But other injuries may not be apparent immediately after a crash. The symptoms of whiplash or a neck fracture may not be felt until days later. A person with a concussion may seem fine at first, but may experience psychological effects days or weeks later. These delayed injuries can be just as disabling. Proper diagnosis and treatment are critical to a full and speedy recovery.
If you wait to see a doctor, it will also be harder to convince the insurance company that your injuries were serious or that they were caused by the crash. 
You Can't Trust The Insurance Company To Do The Right Thing 
It is definitely wise to get legal counsel before you talk to the other driver's insurer. The insurance companies are looking out for their own monetary interests. If you are contacted by an insurance adjuster, they may try to get a statement from you about the accident, fishing for information they can use to deny your claim or reduce your compensation. Or they may try to convince you not to hire an attorney by offering a settlement check. Don't be fooled -- they are trying to buy you off for less than your claim is likely worth. 
An attorney works for you, not the insurance company. The more you get paid, the more they get paid, so they have motivation to get full value for your claim. An experienced personal injury attorney can also find monies that the insurance company does not want them to find, such as third parties who are liable or umbrella policies with additional coverage. 
Do Your Homework On The Attorney 
Choosing the right lawyer is important. Do they concentrate in personal injury litigation? Have they handled a car accident case like yours? Do they have a record of big recoveries? Ask questions. 
A personal injury case may take many months to resolve, so communication and personal service is also important. A good attorney should answer your questions honestly and in plain English. They should be willing to help with related matters such as getting your vehicle repaired.
Disclaimer: The answer is intended to be for informational purposes only. It should not be relied on as legal advice, nor construed as a form of attorney-client relationship.
Other Answers About Motor Vehicle Accidents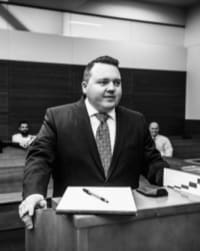 Insurance companies prey on people involved in motor vehicle accidents, knowing most of them are unfamiliar with …
Sponsored answer by George S. Breitmayer, III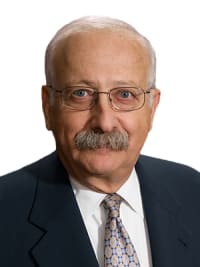 Many people often wonder who is responsible for medical bills if you are injured an accident in New York. …
Sponsored answer by Stephan Peskin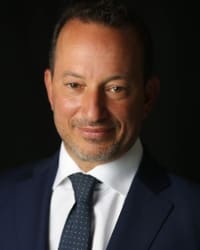 It's a good question and one many lawyers get. It might seem like lawyers who can estimate or guarantee a …
Sponsored answer by Howard Raphaelson
To: Jonathan D'Agostino
Super Lawyers: Potential Client Inquiry
*Required fields