Question
Which Employees In New York Are Entitled To Overtime Pay?
Sponsored Answer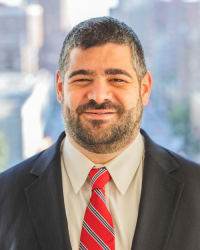 Answer
Many employees in New York are eligible for overtime pay if they work more than 40 hours per week. Unless an employee has a job that is specifically exempt from the overtime requirement under state and federal law, employers are required to pay employees time-and-a-half for all hours worked in excess of 40 hours per week.  
Determining Who Is Exempt 
Eligibility for overtime is not determined based solely on your job title or whether you are salaried. Instead, it is your employment classification that determines how your employer pays you and the benefits to which you are entitled. In New York, you can find these classifications and the legal protections associated with them in the New York State Labor Law.
Unfortunately, employers often misclassify employees as exempt from overtime, and many employees are unaware of their right to overtime compensation. As a result, many employees are not paid wages they are owed under the law. 
Common Misclassifications 
Misclassification that results in failure to pay overtime wages can occur in three ways: 
Incorrectly labeling an employee as an independent contractor. Independent contractors are not eligible for overtime wages, since they are not on the business' payroll. However, independent contractors must have a certain amount of independence to be correctly classified as an independent contractor.
For example
Are you required to be in the office?
Does the business set your work hours?
Is there a uniform you must wear or a standard set of procedures you must follow, which are set by the business?
Does your income come from one business?
If the answer is yes to any of these questions, you may not be an independent contractor, and if you work more than 40 hours per week, you may be entitled to overtime wages.
Providing job titles that do not match day-to-day work duties. Determining whether you are exempt or not is highly dependent on your job duties, not just your job title. For example, at first glance an administrative assistant may seem to meet the "administration exemption" criteria under the Fair Labor Standards Act. However, just because "administrative" is in the job title does not mean the work involves making administrative decisions on matters of significance for the business, which is a requirement to meet this exemption.
Failing to provide an employee overtime wages because the employee is salaried. Just because you are salaried does not in itself mean you are exempt from getting overtime wages. If you are not exempt from overtime wages, your employer is responsible for calculating your hourly wage equivalent and providing you with overtime pay when you work more than 40 hours per week. Additionally, certain employees may meet the "highly paid" exemption if they are salaried; however, many salaried employees do not qualify for this exemption.
More On Exempt Status 
Some examples of employees who are exempt from overtime wages include certain government employees; certain professional, executive, and administrative employees; and taxicab drivers. There are more exempt categories, and a  full list can be found in the New York Department of Labor's factsheet on labor standards. 
The eligibility requirements can be complex, so if you feel you are being misclassified as exempt from overtime wages, reach out to an employment law attorney as soon as possible to ensure that your rights are protected. It is a difficult area of the law to navigate alone.   
So Am I Owed Overtime? 
Generally, you must be paid overtime wages under New York Labor Law if you:
Are employed by or allowed to work by an employer in the state of New York, including contractors;
Work more than 40 hours per week; and
Are not a part of an exempt category of employees.
Get The Advice and Guidance You Need From An Experienced Wage & Hour Attorney
All cases are the not the same, although commonalities may exist.  In order to best your chances for recovering unpaid wages, you should take the first step by contacting a highly skilled employment attorney for a free, confidential consultation.
Disclaimer: The answer is intended to be for informational purposes only. It should not be relied on as legal advice, nor construed as a form of attorney-client relationship.
Other Answers By Kenneth J. Katz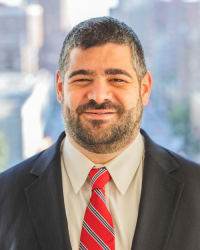 Courts in New York State have adopted the definition of sexual harassment provided under federal law. Typically, …
Sponsored answer by Kenneth J. Katz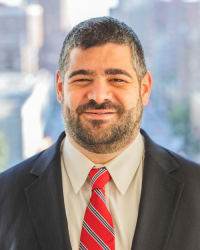 There is no legal line in the sand to determine when behavior or comments constitute sexual harassment. Many …
Sponsored answer by Kenneth J. Katz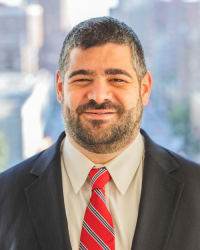 Many salaried employees in New Jersey must still receive overtime pay despite being compensated on a salary basis. …
Sponsored answer by Kenneth J. Katz
Other Answers About Wage & Hour Laws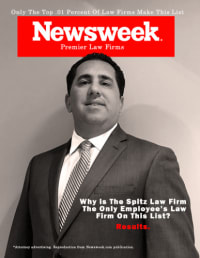 In most cases: yes. Ohio has laws in place that protect employee rights after they have worked over 40 hours in a …
Sponsored answer by Brian D. Spitz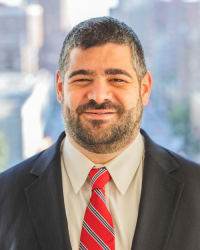 Many salaried employees in New Jersey must still receive overtime pay despite being compensated on a salary basis. …
Sponsored answer by Kenneth J. Katz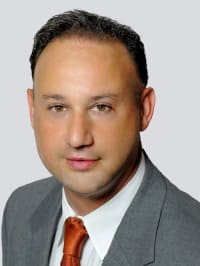 When employees of a contractor or subcontractor working on a public works job perform services for a public body, …
Sponsored answer by Jamison M. Mark
To: Kenneth J. Katz
Super Lawyers: Potential Client Inquiry
*Required fields