Question
What Causes Birth Injuries And What Remedies Do Parents Have In Ohio?
Sponsored Answer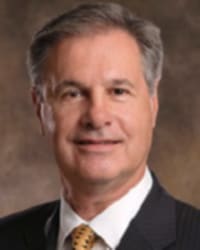 Answer
The effects of medical malpractice are often devastating. That's especially true when the victim is a baby injured during the birthing process. Medical data shows seven out of every 1,000 children born in the United States suffer a birth injury.
A significant number of those injuries are avoidable and result from medical mistakes or physical trauma, which can permanently jeopardize a child's health. What should have been a joyous occasion turns to fear, anxiety and dread for parents. When this happens, it's crucial to contact an experienced birth injury attorney in Ohio to recover damages.
Birth Injury Causes
Birth injuries can be attributed to a wide variety of errors. Some are caused by a lack of oxygen to the baby during birth. Mothers diagnosed with high blood pressure during pregnancy can be more at risk, while another potential indicator that the baby has suffered a birth injury is a cerebral palsy diagnosis. Other causes include:
Delayed or traumatic delivery
Hypoxic-ischemic encephalopathy or lack of oxygen to the baby's brain
Failure to correctly interpret fetal heart tracings
Hospital negligence
Preeclampsia marked by high blood pressure in the mother
Shoulder dystocia
Traumatic injuries related to a forceps or vacuum delivery
Medication errors
Some mistakes are caused by the inattentiveness of the labor delivery team, which should detect whether the baby isn't getting enough oxygen. Injuries can also occur when the baby isn't delivered in a timely manner, such as in the case of placental abruption. This complication occurs when the placenta detaches from the mother's uterus, and the baby loses the blood connection to the mother. A delayed delivery in cases like this can cause severe problems for the baby.
What Is The Standard Of Care?
Doctors and other medical professionals owe their patients a level of expertise, skill and care that is practiced by other physicians in their medical community under the same circumstances. Applying this standard of care in a medical malpractice case can determine whether a doctor or other health care professional acted consistently with the medical community's expectations.
Diagnosing Medical Mistakes
While any birth injury is tragic, not all are due to medical negligence. Consulting an experienced birth injury attorney is vital as they have intimate knowledge of medical regulations as well as the standards to which medical professionals are held. Your attorney works with experts who study pre- and post-natal medical records, listen to parents' accounts of the medical care they received and determine whether a mistake was made.
We offer clients a scholarly, academic and objective assessment of the quality of care, using expert witnesses who provide their opinion as to whether the medical professionals met the standard of care, or determine that their actions were negligent. It is vital that this opinion is objective for parents going through this extremely difficult and emotional time. The determining factor is not how much money could be received for a favorable judgment, but rather whether they have an actionable case.
What Remedies Are Available?
If you suspect your baby's birth injury was the result of a medical mistake, it's crucial to contact a knowledgeable attorney as soon as possible. The deadline to file a claim can vary depending upon the nature of the case, so talking promptly to an attorney is advisable.
Remedies for a birth injury include the child's current and future medical care and treatment, loss of earning capacity, necessary modifications for the child's home and transportation needs. Families can also receive non-economic damages for mental and emotional anguish, pain and suffering and the loss of enjoyment of life.
Seek Aggressive And Compassionate Advice
Working with an experienced birth injury attorney helps you build the strongest case, reaching a fair settlement if possible, but fighting in court when necessary. Your attorney not only has the legal knowledge to argue your case, but also great compassion and sensitivity to help your family through this period of intense suffering.
We understand that nothing can truly compensate a family for the avoidable damage to your baby's health. However, your family has already suffered enough emotionally, and our mission is to help you reduce the financial burden for the future. That dedication doesn't end once the case is resolved, as we will continue to offer support in the days that follow.
Disclaimer: The answer is intended to be for informational purposes only. It should not be relied on as legal advice, nor construed as a form of attorney-client relationship.
Other Answers By Chris T. Nolan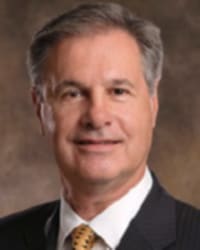 Elderly abuse or neglect happens all too frequently in Ohio and across the United States. What makes it even more …
Sponsored answer by Chris T. Nolan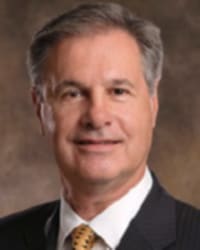 Losing a loved one is one of the most painful experiences anyone can suffer. It can be even more traumatic when …
Sponsored answer by Chris T. Nolan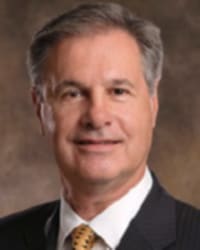 A person's health is their most treasured asset, and when they place their well-being in the hands of a …
Sponsored answer by Chris T. Nolan
Other Answers About Birth Injury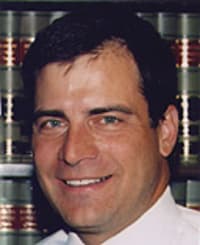 Yes. Attorneys who handle birth injury cases recognize that new parents are often financially devastated by the …
Sponsored answer by Stephen A. Markey, III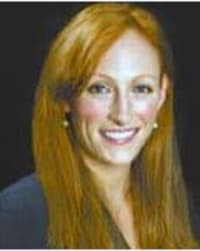 In the unfortunate event that a baby sustains injuries during birth in New Jersey, determining liability for the …
Sponsored answer by Emily A. McDonough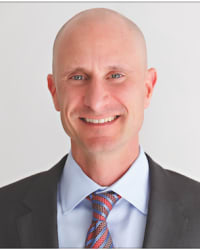 Few things are as emotionally challenging as discovering your child was injured during birth. Birth injuries like …
Sponsored answer by Paul M. D'Amore
To: Chris T. Nolan
Super Lawyers: Potential Client Inquiry
*Required fields