Question
How Do I Know If My Brain Injury Was Caused By A Medical Mistake In Ohio?
Sponsored Answer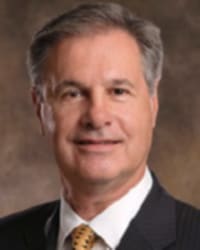 Answer
Brain injuries are often the result of obvious trauma, such as a blow to the head during a motor vehicle accident, falls, sports injuries or physical assault. However, surgical errors, delayed diagnoses, medication errors and other medical mistakes can also cause significant brain injuries.
The results of these injuries vary, but most are generally debilitating and expensive. Brain injuries can lead to permanent disability, and sometimes death, resulting in hardship for families who find themselves engulfed by grief and financial burdens. If you or a loved one suffers an avoidable brain injury, contacting an experienced attorney can help your family receive compensation.
Brain Injuries Resulting From Medical Mistakes
Brain injuries can result from many different types of treatment, including surgery, cognitive impairment and even psychiatry. Causes include:
Preventable stroke
Misdiagnosis of brain pathology
Improper interpretation of imaging
Anoxia and asphyxiation
Improper management of blood thinners
Falls in a hospital or nursing home setting
Medication and anesthesia errors
Delayed diagnosis
Infections such as sepsis
Four Elements Of A Medical Negligence Claim
In order to recover compensation for a brain injury resulting from a medical mistake, the plaintiff must establish that negligence occurred. A claim has four components:
Duty of care: Medical providers are required to use procedures and practices similar to other medical professionals in their specialty and location.
Breach: The plaintiff must show that the medical professional failed to meet that duty of care.
Causation: The plaintiff must prove that the medical professional's negligence caused their injury.
Damages: Once negligence is confirmed, the plaintiff has the right to recover economic and non-economic compensation.
Symptoms Of A Brain Injury
It is crucial to diagnose the extent of a brain injury caused by a medical mistake as soon as possible. While traumatic brain injuries resulting from a blow to the head are more apparent, the scope and severity of an injury resulting from other types of medical negligence can be more challenging to detect, assess and diagnose.
In these cases, symptoms may be more subtle, including memory loss, disorientation, confusion, headaches, blurred vision and dizziness. These injuries often lead to other complications, such as losing motor functions and experiencing sleep disorders.
How Do You Prove That Negligence Occurred?
While there are common causes of brain injuries, hundreds of potential reasons exist. Some people may have obvious symptoms, while others just don't feel "right" after seeing a doctor or starting a medication.
The best course is to get a second medical opinion and contact a knowledgeable attorney who will access your medical records relevant to the treatment and have them reviewed by an expert. These experts include neuroradiologists, neurologists, and in some rare cases, neuropsychologists who can diagnose more "invisible-type" injuries.
What Remedies Are Available?
In Ohio, time limits exist to file medical malpractice claims. That's why it's crucial to talk to an experienced attorney promptly. Your lawyer understands these limits and helps you take appropriate action before the deadline.
You can recover economic damages, such as medical costs, current and future lost income, in-home nursing needs, transportation costs and future care costs. Compensation can also be sought for non-economic damages, including pain and suffering, and loss of enjoyment of life.
Aggressive But Compassionate Legal Advice
Working with an experienced brain injury attorney helps you build the strongest case, reaching a fair settlement if possible, but fighting in court when necessary. Your attorney has the legal knowledge to argue your case and great compassion and sensitivity to help your family through this challenging time.
We understand that nothing can truly compensate a family for the pain caused by a medical mistake. However, your family has already suffered enough emotionally, and our mission is to help you reduce the financial burden for the future. That dedication doesn't end once the case is resolved, as we will continue to offer support in the days that follow.
Disclaimer: The answer is intended to be for informational purposes only. It should not be relied on as legal advice, nor construed as a form of attorney-client relationship.
Other Answers By Chris T. Nolan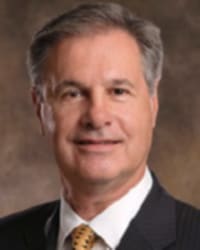 Elderly abuse or neglect happens all too frequently in Ohio and across the United States. What makes it even more …
Sponsored answer by Chris T. Nolan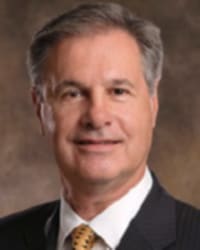 Losing a loved one is one of the most painful experiences anyone can suffer. It can be even more traumatic when …
Sponsored answer by Chris T. Nolan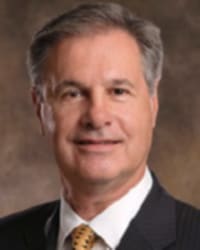 A person's health is their most treasured asset, and when they place their well-being in the hands of a …
Sponsored answer by Chris T. Nolan
Other Answers About Brain Injury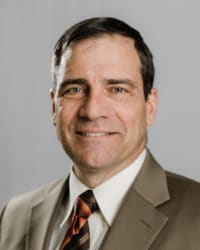 Yes. Attorneys handling brain injury cases recognize that these debilitating and sometimes permanent injuries …
Sponsored answer by Stephen A. Markey, III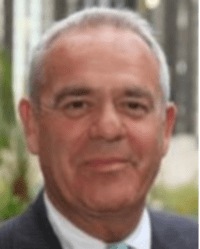 Traumatic brain injuries are among the most severe, life-altering transformations anyone could undergo. They can …
Sponsored answer by Stephen C. Ball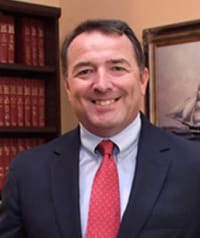 As with many personal injury cases, the amount of money you recover for damages in a Connecticut claim will vary …
Sponsored answer by Anthony "Tony" Alan Sheffy
To: Chris T. Nolan
Super Lawyers: Potential Client Inquiry
*Required fields