Question
How Much Is My Claim Worth After An Ohio Car Accident?
Sponsored Answer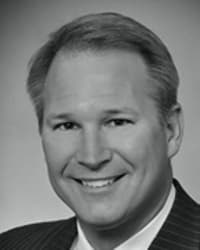 Answer
After the initial shock of a car accident passes by, people begin to wonder how they will recover financially from this tragic incident. Depending on the severity of your injuries, you may be unable to work for an extended period of time. Reduced income can make it hard enough to pay for your regular living expenses, let alone the medical bills from your recovery. 
Because of these financial worries, people want to know how much their personal injury claim is worth. While the value of each case varies, Ohio provides two types of damages to car accident victims: economic damages and noneconomic damages. Economic damages are relatively straightforward, whereas noneconomic damages often require the guidance of an attorney when valuing the impact they have had on your life. 
What qualifies as an economic damage? 
Economic damages apply to the quantifiable financial losses that you experienced from a car accident. Economic damages may include: 
Property damage
Medical expenses
Lost wages
Out-of-pocket expenses incurred from the accident 
Economic damages are generally straightforward to calculate. By maintaining proper documentation and receipts of all accident-related expenses that you paid can help ensure you receive full compensation for your losses. 
Noneconomic damages: The "pain and suffering" damages 
On the other hand, noneconomic damages require a lot more nuance to value. These are the losses that impact your long-term quality of life by preventing you from doing the things you loved to do prior to the accident. 
Noneconomic damages are sometimes referred to as pain and suffering damages, although they can cover much more than just pain and suffering. Additional noneconomic damages may include: 
Loss of companionship, consortium or guidance
Emotional distress
Loss of enjoyment of life
Disfigurement
Other intangible losses 
It is difficult to value these losses because the value of these losses can vary significantly from person to person. For instance, imagine there are two people who are no longer able to garden due to their injuries. The person who gardens every day is going to have a more valuable claim than the person who only gardens for a couple of hours on the weekends. 
Insurance companies will try to lowball your settlement 
Many states do have formulas that make it easier to value noneconomic damages, but Ohio is not one of those states. It takes a lot of experience for a lawyer to accurately value a noneconomic claim. 
Because of the nuance involved in these claims, many insurance companies will try to offer extremely low settlement offers for these noneconomic damages. It is common for insurers to offer approximately $500 to $700 when the claim may really be worth 5- or 6-figures. 
In Ohio, the injured party can collect both economic and noneconomic damages from the negligent party. Consulting with an attorney who is well-versed in Ohio injury law can help ensure your rights are protected and that insurers offer a fair settlement that accurately reflects the damages you suffered. 
Disclaimer: The answer is intended to be for informational purposes only. It should not be relied on as legal advice, nor construed as a form of attorney-client relationship.
Other Answers About Motor Vehicle Accidents
Car accidents happen all too frequently, with many Connecticut residents traveling by car every day. Everyone …
Sponsored answer by Michael J. Rosnick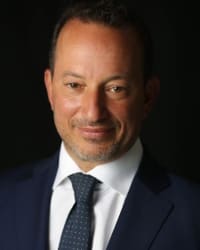 It's a good question and one many lawyers get. It might seem like lawyers who can estimate or guarantee a …
Sponsored answer by Howard Raphaelson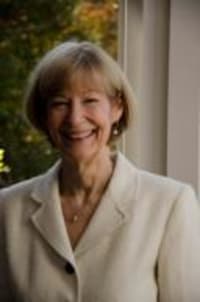 After a collision with a drunk driver, many assume that the intoxicated party assumes all responsibility for the …
Sponsored answer by Cheryl F. Perkins
To: D. Lee Johnson
Super Lawyers: Potential Client Inquiry
*Required fields
Disclaimer:
The information contained in this web site is intended to convey general information. It should not be construed as legal advice or opinion. It is not an offer to represent you, nor is it intended to create an attorney-client relationship. The use of the internet or this contact form for communication is not necessarily a secure environment. Contacting a lawyer or law firm email through this service will not create an attorney-client relationship, and information will not necessarily be treated as privileged or confidential.