Question
What should I do if I was wrongfully fired from my job in Ohio?
Sponsored Answer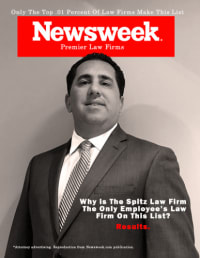 Answer
After being wrongfully terminated from your job, the most important thing to do is to know your employment law rights. It can be tempting to talk to friends or family, or search the internet for answers about the situation (which you are obviously doing right now), but these can provide very inaccurate or answers that are not applicable to your particular employment situation or your termination. Unfortunately, sometimes legal help online is not even written by lawyers, but rather copywriters at internet companies that provide an incomplete or even wrong answer. (This information is being provided directly by me - so, don't worry). 
The only way to truly and fully know your rights and how to proceed with your situation is to speak with an employment attorney focused on wrongful termination law in Ohio. Do not risk getting the wrong information or missing out on compensation that you are rightfully owed. 
How do I know if I have a case for wrongful termination? 
If you suspect the termination had to do with race, gender, national origin, religion, age, military status, disability, or LGBTQ status then chances are good you have protections against being fired for no reason. If you recently took leave for a child, injury, or medical condition, filed a workers' comp claim, made complaints about discrimination, sexual harassment, unsafe conditions, or refused to participate in illegal activity at work, it is also likely you have rights against being fired. 
Your employer cannot fire you as retaliation, cannot make you do anything illegal and must follow the contracts you have both signed, if any contracts were signed.
If the situation feels "off" or your instincts tell you that you were terminated for a specific reason, it is worth having a free consultation with an attorney to discuss the nuances of your situation. They can help you understand the nuanced differences between being fired from at-will employment and a wrongful termination case. 
FREE EMPLOYMENT DISCRIMINATION INITIAL CONSULTATION
NO FEE GUARANTEE WITH OHIO WRONGFUL TERMINATION LAWYERS
Do I have a case from wrongful termination even though I am an employee at will?
Many fired employees think that they don't have a case because they are an employee at will. In Ohio, "employee at will" means that the company that you work for can fire employees that do not have employment contracts for any reason or no reason at all except for reasons that are contrary to law. That exception is important. This means that your employer cannot fire you because you are black or Asian or because you are over the age of 40. Your boss cannot fire you for refusing his or her sexual advances or complaining about sex harassment. Likewise, you may be specifically protected under certain laws, such as the Family and Medical Leave Act (FMLA) or Ohio Workers' Compensation statutes.
Employers will often try to tell fired employees that they can be fired for any reason because they are employees at will and will often make up false reasons to fire employees to avoid the exceptions to the employment at will doctrine. If your boss or manager is lying about the reasons they are firing you or if they are giving you false bad reviews to justify firing you, it is really important to contact our employment lawyers as quickly as possible. Our wrongful termination lawyers know how to turn these lies around and use them against your former employer.
In fact, you should contact an employment law attorney even if your boss or manager is threatening to fire you or take any other adverse employment actions against you (such as demotion, refusal to promote, or take away key job responsibilities, etc.) While a wrongful termination lawyer may not be able to prevent you from getting fired, that attorney may be able to help you properly document the situation and preserve critical evidence that will strengthen your claims should you eventually be wrongfully fired.
Should I sign documents that my old manager gives me?
Often times, an employer will try and get fired employees to sign documents to unknowingly waive their rights during the termination process. Sometimes, the boss or manager will tell employees that it is better to sign a resignation than to be fired so that it is easier to get another job – but this is not true. Signing a resignation may, but not necessarily, block your ability to get unemployment benefits and could hurt your ability to bring a wrongful termination, harassment or discrimination claim.
Sometimes, the employer or company will offer a small amount of money as severance pay. While it may seem like a good idea to keep you afloat for a few extra weeks, many times employers offer money as a way to prevent larger more expensive claims and prevent fired employees from consulting with a qualified employment, which is the best option for the employee. Always be very wary of a former boss or supervisor that is telling you that he or she is just looking out for your best interest after firing you.
It is important to remember that anything your former employer gives you was likely prepared by their attorneys and designed to help the company – not you. Never sign legal documents without consulting with an attorney.
FREE RACE DISCRIMINATION INITIAL CONSULTATION
NO FEE GUARANTEE WITH OHIO EMPLOYMENT LAW ATTORNEYS
Should I tell my old manager I am angry about being fired? 
As an employment lawyer, I highly recommend not discussing anything about the situation with your old co-workers, managers or anyone at the company. It is too easy for gossip to travel around, and your ex-company may start to use such communication against you in your legal case. This means that you should stay away from positing anything about your boss, former employer, or your termination on social media.
Speaking with an employee's attorney right away gives your case a substantial advantage. Our large team of lawyers dedicated to only helping employees like you can look at the evidence, interview witnesses, and create a case strategy before the other side has a chance to destroy evidence. Our lawyers can also discuss your options with you and how you would like to proceed. 
How do I pursue a wrongful termination case against my former employer?
You can pursue a claim for being wrongfully fired or discrimination against your ex-employer. A trusted attorney will tell you if you have a strong case and your odds of winning or settling outside of court. While our employment discrimination attorneys have successfully obtained several large verdicts in wrongful termination and discrimination cases, we have also negotiated many settlements before lawsuits are filed in court. 
What can I get out of a wrongful termination case - what is my wrongful firing case worth?
If you have a viable case, you may be able to receive back pay, owed commissions, damages for pain and suffering, compensation for emotional distress and, in some instances, to have your attorney's fees covered. Additionally, our lawyers have ensured that our clients get a neutral reference from your former employer -- which means no bad mouthing to potential new employers' that call asking for information. in some very rare instances, you may even be able to get your job back. While reinstatement is a remedy under many employment laws, judges often award prevailing employees front pay or future wages instead of giving them their jobs back. And, in really egregious situations, a jury can award punitive damages to punish the employer for willfully and intentionally engaging in unlawful conduct. 
There is no harm in having a free consultation to discuss how you were terminated from your job and to express the concerns you may have about this termination. From there, our employment lawyers can guide you on the best legal strategy for your case and your best options to move forward. When you work with The Spitz Law Firm, we do not get paid unless we recover for you.
FREE SEXUAL HARASSMENT INITIAL CONSULTATION
NO FEE GUARANTEE WITH OHIO GENDER DISCRIMINATION ATTORNEYS
How long do I have to sue my former employer for wrongful termination?
There is no simple answer to this question as the time to bring a claim against an employer for wrongful termination varies greatly depending on many factors, including whether the claim is under federal or Ohio law, the basis for the claim (age, race, gender, workers' compensation retaliation, etc.). Because some claims require you to take action with 90 days of wrongful firing, it is really important not to wait to get your free initial consultation with an employment law attorney. At that same time, even if you have waited, you should still contact an employee's lawyer because some claims can be brought a full six years after you have been fired.
This answer is provided by employment attorney Brian D. Spitz, who has been recognize in Newsweek as one of the Top 20 Leaders in Employment Law in the United States and a 30 Top Nationwide Attorneys; and is a member of the Million Dollar Advocates Forum, among other recognitions. Brian is the managing partner of The Spitz Law Firm, LLC is one of the largest strictly employee-side law firms in the United States, with offices in Cleveland, Columbus, Cincinnati, Toledo, Akron, and Youngstown, Ohio.
Disclaimer: The answer is intended to be for informational purposes only. It should not be relied on as legal advice, nor construed as a form of attorney-client relationship.
Other Answers By Brian D. Spitz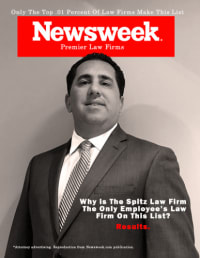 In most cases: yes. Ohio has laws in place that protect employee rights after they have worked over 40 hours in a …
Sponsored answer by Brian D. Spitz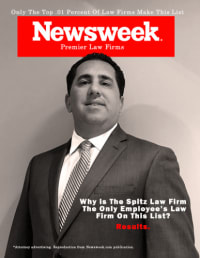 Workers in Ohio who have been laid off, fired, or forced to leave their jobs might be eligible for unemployment …
Sponsored answer by Brian D. Spitz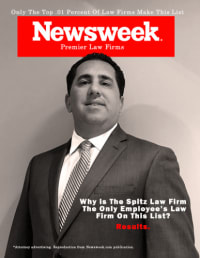 Sexual harassment is still a significant problem in the United States with more than a third of women reporting …
Sponsored answer by Brian D. Spitz
Other Answers About Wrongful Termination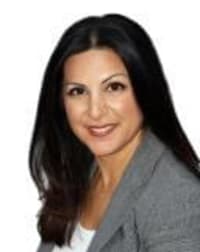 Being an at-will employee does not mean you don't have rights!Most workers in California are at-will …
Sponsored answer by Natasha Chesler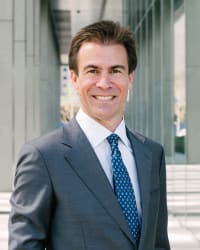 Before answering this question, let's first discuss what wrongful termination is. In California, most …
Sponsored answer by Brent S. Buchsbaum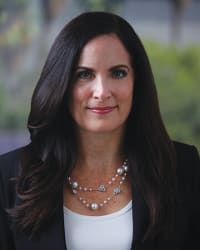 You are not powerless if you were laid off or fired. There are several California and federal public policies and …
Sponsored answer by Genie Harrison
To: Brian D. Spitz
Super Lawyers: Potential Client Inquiry
*Required fields