Question
What are the penalties for federal drug crimes in South Carolina?
Sponsored Answer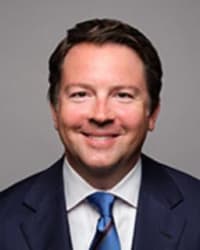 Answer
The penalties depend on a number of factors. The short answer is that serious jail or prison time is a possibility, largely driven by the federal sentencing guidelines. Once I know the specific charges and the facts of the government's case, I can gauge the range of penalties that my client is facing. 
The main factors that influence the charges and the penalties for federal drug crimes are: 
The type of drugs. Federal authorities rarely get involved with marijuana, unless it involves a "grow operation" or trafficking large amounts.
The amount (by weight). The amount determines whether the charge is simple possession, possession with intent to distribute or drug trafficking, each with graduated penalties. The weight threshold is different for each controlled substance.
Prior offenses. Previous convictions trigger additional prison time under the federal guidelines.
Aggravating factors. Firearm offenses or threats of bodily harm, for example, can add several years to the sentence.
In other words, if you are a first-time offender busted for a baggie of pot, you aren't facing federal prison. But if you are pulled over for 100 grams of cocaine, with a past drug conviction and an unregistered gun under the seat, you could be locked away for years. 
What determines federal charges versus state court charges? 
Federal drug charges do not necessarily result from a sting by federal agents. Sometimes the DEA or other federal agency steps in because it connects to a bigger federal investigation. Sometimes local law enforcement or state police make the arrest but ask the feds to take the case. The federal government has enormous resources at its disposal that most state and local law enforcement simply does not have.

Agencies may use electronic surveillance, undercover agents and informants to build a case against potential drug crime suspects. All of this adds up to more evidence against the accused and fewer effective defenses available. 
Another important difference between state and federal drug charges: the penalties for federal drug crimes tend to be harsher and the options tend to be fewer. The sentencing guidelines for some drug offenses have mandatory minimum prison time. In general, federal prosecutors have less leeway than local prosecutors to plea bargain serious charges down to lesser offenses. 
Balancing the scales of justice 
Hiring a defense attorney with a successful track record in federal drug cases can make a dramatic difference in the case's outcome. Federal prosecutors are highly trained and motivated to get convictions. They will use the real threat of lengthy prison sentences and large fines to elicit confessions or push defendants into unfavorable plea deals. 
A proactive defense attorney with significant federal court experience can intervene immediately, confronting prosecutors with weaknesses in their case. He or she may be present to advise the defendant during interrogations. The attorney may be able to question the legitimacy of the search that turned up the drugs, to suppress unlawfully obtained evidence, or challenge the credibility of informants or witnesses. This can lead to poorly substantiated charges being dismissed. In cases where the evidence is stronger, a quality defense attorney will strive to protect his or her client from the harshest jail term and the worst collateral consequences of a federal drug arrest.
Disclaimer: The answer is intended to be for informational purposes only. It should not be relied on as legal advice, nor construed as a form of attorney-client relationship.
Other Answers By Ryan L. Beasley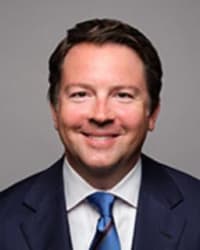 The short answer is that, yes, jail or prison is absolutely a possibility. Both state and federal authorities take …
Sponsored answer by Ryan L. Beasley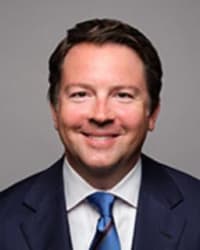 Most DUI arrests are charged as misdemeanors. But under South Carolina law, driving under the influence is …
Sponsored answer by Ryan L. Beasley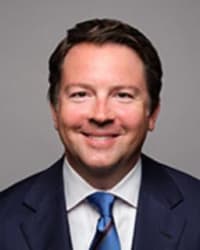 The term "drug trafficking" is misunderstood. It does not necessarily involve drug deals, smuggling or …
Sponsored answer by Ryan L. Beasley
Other Answers About Criminal Law - Federal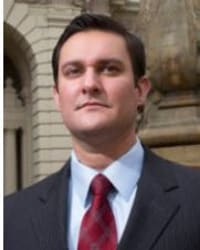 If you are under investigation for a federal crime in San Diego, you will want an attorney who can argue that your …
Sponsored answer by Alexander H. Fuqua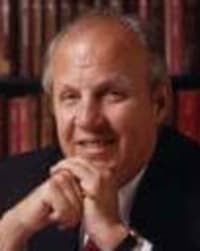 Number one: You don't defend yourself. These are extraordinarily serious charges that can change the course …
Sponsored answer by Stanton D. Levenson
A federal target letter can be a terrifying document to receive as it's the first indication that you are …
Sponsored answer by Donald J. Malarcik
To: Ryan L. Beasley
Super Lawyers: Potential Client Inquiry
*Required fields
Disclaimer:
The information contained in this web site is intended to convey general information. It should not be construed as legal advice or opinion. It is not an offer to represent you, nor is it intended to create an attorney-client relationship. The use of the internet or this contact form for communication is not necessarily a secure environment. Contacting a lawyer or law firm email through this service will not create an attorney-client relationship, and information will not necessarily be treated as privileged or confidential.