Question
What steps do I take after a burn/electrical injury in South Carolina?
Sponsored Answer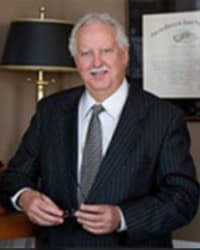 Answer
When one suffers a burn or electrical injury, one of the most important things they can do is seek the best doctor in the shortest period of time. Burns and electrical injuries are complex, dynamic and lethal, with specific doctors trained to help handle them. Luckily, EMS can typically help bring one to the right treatment center.
Two other important steps are preserving the evidence surrounding the injury and being patient. Preserving evidence can make or break a case and patience comes into play when that evidence is being surveyed during the case's investigation. Many seek representation to help with this investigation, as a legal professional can look deeper into the circumstances surrounding an injury as well as deploy experts for further assistance, should a viable claim exist.
The importance in preserving evidence
Every sliver of evidence is important, because an investigation can hinge on replicating the circumstances surrounding an accident. If anyone alters the mechanism that caused the injury even slightly, one can lose a case before it even begins.
The importance in waiting (and getting help too)
After a loved one suffers a burn or electrical injury, anxiety and uncertainty are common. Many choose to seek legal representation and, unfortunately, some decide to play "fire detective."
While the intention behind "fire detective" is understandable, when family members attempt to get to the bottom of what happened by themselves, it is often not a good use of their time. A legal professional will often not be able to speak to a case's viability for two to three weeks, which can be a frustrating wait. Still, it is important to wait and focus on recovery.
Getting a head start on a case often means seeking this legal professional sooner rather than later. This head start lets the investigation begin sooner and allows for the dispatching of any applicable experts. And, as mentioned in the last paragraph, it allows one to focus on recovering from their injury. Burns and electrical injuries can be harrowing, sometimes even more painful than the initial injury itself. One's organs and endocrine system are often damaged, with plenty of other consequences too. This is why seeking support early on can make a huge difference.
Disclaimer: The answer is intended to be for informational purposes only. It should not be relied on as legal advice, nor construed as a form of attorney-client relationship.
Other Answers About Personal Injury - Plaintiff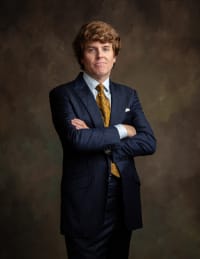 Years ago, slogans like "You're in Good Hands" and "Like a Good Neighbor" really …
Sponsored answer by Joel L. DiLorenzo
Yes. You are entitled to receive compensation if it is established that the accident happened due to the other …
Sponsored answer by Vadim A. Mzhen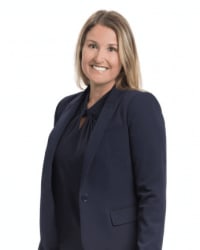 An auto wreck can change the lives of all those involved. Between serious injuries, property damage and increased …
Sponsored answer by Whitney J. Butcher
To: William P. (Billy) Walker, Jr.
Super Lawyers: Potential Client Inquiry
*Required fields