Question
What should I do if I am arrested on federal charges or otherwise receive notice that I am a target in a federal criminal investigation in Tennessee?
Sponsored Answer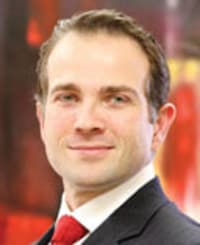 Answer
First and foremost, you should immediately invoke your right to counsel and seek out a qualified attorney to defend you before making any statements to the government; however, not just any attorney will do. Your choice in this regard is undoubtedly one of the most important decisions for you to make when facing federal charges. Although there are a multitude of attorneys who handle criminal matters in state court, due to the notable differences in procedures and heightened complexity of the issues related to the charges as well as sentencing that typically flow from a federal investigation few lawyers are competent to venture into the federal system to engage the United States Government in defense of a client.
Whether you are charged with white collar offenses such as embezzlement, bank, tax or mortgage fraud; healthcare fraud offenses such as Medicare fraud; gang conspiracy offenses, such as violations of the Hobbs Act and various gun offenses under 18 U.S.C. 922 and 924(c); drug offenses, such as conspiracy, possession of a controlled substance in a protected area, marijuana grow operations, drug trafficking, and firearm possession in connection with drug trafficking; sex crimes, such as child pornography; and/or charges related to obstruction of justice and/or perjury, choosing an attorney who is experienced in representing persons charged with those types of crimes in initial meetings and/or negotiations with the government, discovery collection and review, motion practice, trial and possibly sentencing is key.
When faced with charges like those listed above, your attorney will need to immediately begin investigating your case in preparation to litigate any constitutional issues related to the Fourth, Fifth and Sixth Amendments. Federal charges often rely heavily upon wiretap evidence, coconspirator statement evidence as well as evidence based upon confidential source information so it is imperative to secure counsel who has experience litigating the constitutional implications of those types of evidence. If the case involves wiretap evidence, retaining an attorney who possesses a working knowledge of Title III of the 1968 Omnibus Safe Streets and Crime Control Act is a must.
The government commonly relies upon expert witnesses to prove their case so it is often necessary for the defense team to obtain an expert to rebut the substance of the government's evidence. Therefore, retaining an advocate who is experienced in not only cross-examining the government's experts, but also securing the appropriate expert for the defense and ultimately presenting them to the Judge, in a pretrial motion hearing, and/or the jury, at trial, in an effective way is important. 
The Federal system also provides a proverbial minefield when it comes to sentencing options for those convicted of a federal crime. Federal crimes typically carry much harsher penalties than offenses in state court. There are several factors that the Courts consider, including, but not limited to, the offensive conduct of the defendant and the defendants criminal history. Federal Judges also rely upon the United States Sentencing Guidelines when determining a sentence. Although said guidelines are merely advisory, they carry great weight with the Judge who will be deciding your fate. There are also various criminal offenses that require substantial mandatory minimum sentences and/or, in some cases, enhancements that could require a mandatory life sentence so it is important to retain counsel who is experienced in handling cases at the sentencing phase in the federal system. 
Considering everything, when facing a federal criminal investigation hiring an experienced federal criminal defense attorney is critical. However, never forget that the attorney client relationship is an integral part of an effective representation and stands as the basis for which your future rest; therefore, once you have found a qualified attorney, always make sure you feel comfortable with your attorney and trust in his or her expertise.     
Disclaimer: The answer is intended to be for informational purposes only. It should not be relied on as legal advice, nor construed as a form of attorney-client relationship.
Other Answers About Criminal Law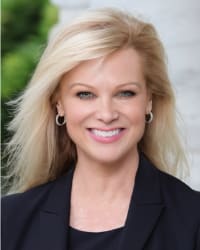 Being arrested can be a stressful situation, especially when your Miranda rights are not read to you. Many people …
Sponsored answer by Lisa Wells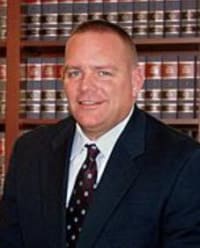 Ohio is similar to other states with statutes that identify illegal conduct from theft to murder as punishable by …
Sponsored answer by James W. Reardon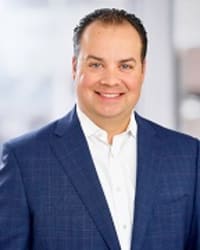 Being under criminal investigation in Los Angeles, California, comes with a lot of stress. With an investigation …
Sponsored answer by Jeffery Greco
To: Luke A. Evans
Super Lawyers: Potential Client Inquiry
*Required fields