Question
What are the penalties of getting a DWI in Texas?
Sponsored Answer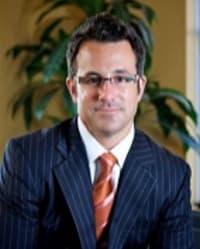 Answer
The penalties for DWIs depend largely on the circumstances that surround it. Drivers can expect fines, potential jail time and probation, and license suspension.
What are the punishments for a first offense?
A first offense carries the least amount of punishment. The most basic DWI charge falls into two categories:
Class B Misdemeanor: With a BAC level below .15, a driver will face fines up to $2,000 and a minimum 90-day license suspension. With that, they could face jail time ranging from 72 hours to six months. However, practically speaking, there is no mandatory jail time required. They could also receive probation for up to two years, with no jail time.
Class A Misdemeanor: If their BAC is .15 or higher, the charge gets upgraded to this. Once again, there is no mandatory jail time and a minimum 90-day license suspension, but the range of punishment goes a lot higher. Fines can now be up to $4,000 dollars, with up to a year spent in jail. Drivers can also get two years of probation.
What are the punishments for multiple offenses?
A second offense brings on a Class A misdemeanor regardless of BAC levels. While a 1st offense Class A misdemeanor has no mandatory jail time, a second offense does, with up to a year in jail. If it's outside the five years of the 1st offense the minimum is three days in jail. If it's within five years, the minimum is five days.
A third DWI is a felony. The fines skyrocket to $10,000, with two to 10 years spent in jail, and two to 10 years in probation. A judge can impose a license suspension of up to two years. 
What can make the basic worse?
Now while these are the basic DWI charges, cases can differ depending on the circumstances.
DWI with a child passenger: This occurs when a driver has a child passenger under the age of 15. This instantly becomes a state jail felony, with six months to two years served in a state jail. That or two years of probation are required. There will be license suspension for up to 180 days, and a fine of up to $10,000.
Intoxication assault: This charge occurs when serious bodily injury comes to anybody, whether they be inside the car or not. Drivers will face a fine of up to $10,000, along with a 3rd-degree felony. Jail time will range between 30 days minimum and 10 years maximum, with up to 10 years of probation. A judge can also impose license suspension from six months to two years. What's more if the state can prove that a vehicle was used as a deadly weapon, the chance of early parole becomes much less likely.
Intoxication manslaughter: When a DWI causes death, the charge goes to a 2nd-degree felony. That comes with up to 20 years in prison, and up to a $10,000 dollar fine. If the driver receives probation, they will have to serve 120 days in jail. They will face license suspension from six months to two years.
What about lifestyle changes?
DWI convictions can also completely disrupt somebody's livelihood. They might find themselves terminated from their job, especially if they work as commercial drivers. Certain industries, such as oil, have very strict alcohol policies.
And even if someone does get lucky and keeps their job, the prospects of job or career switching don't look nearly as good. Because when it comes between you and other candidates, a DWI makes the decision easy for employers.
What's more, lifestyle changes will be happening during the proceedings themselves. Sometimes people that face DWI charges are barely able to get by as it is. If they face license suspension while they're trying to pay bills, getting to court and paying fines proves to be a hassle.
Getting a DWI is a life-changing event, both in the short and long term. Knowing how to handle a charge and the best potential legal options could make a huge difference. Reach out to a legal professional with more questions.
Located in Houston, Tyler Flood is a DWI defense attorney who accepts calls 24/7. DWI, it's all he does.
Disclaimer: The answer is intended to be for informational purposes only. It should not be relied on as legal advice, nor construed as a form of attorney-client relationship.
Other Answers By Tyler Flood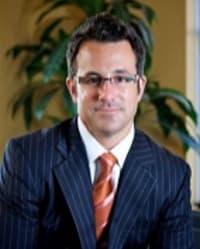 After getting a DWI charge, many worry about the incoming bills and fines. One of those worries is whether …
Sponsored answer by Tyler Flood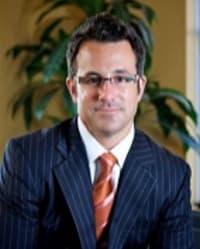 When a police officer approaches the driver's window during a DWI pullover, it is common to panic. But …
Sponsored answer by Tyler Flood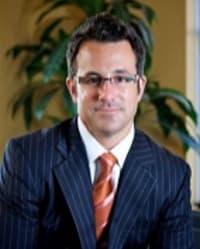 The short answer is: Yes, it is possible. The key word being "possible." In more basic first-offense …
Sponsored answer by Tyler Flood
Other Answers About DUI/DWI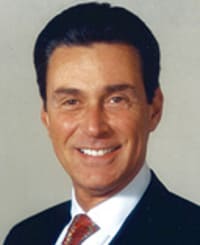 The short answer is yes, you should. Because operating a motor vehicle is considered a privilege and not a …
Sponsored answer by Michael L. Testa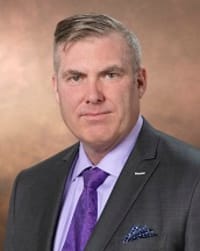 When those red and blue lights flash in the rearview mirror, many Maine drivers feel their stomachs drop, …
Sponsored answer by William Bly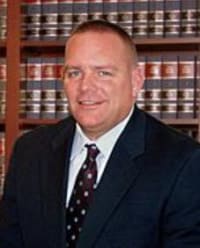 Drivers who violate Ohio's drinking and driving laws – collectively known as OVI (operating a vehicle …
Sponsored answer by James W. Reardon
To: Tyler Flood
Super Lawyers: Potential Client Inquiry
*Required fields
Disclaimer:
The information contained in this web site is intended to convey general information. It should not be construed as legal advice or opinion. It is not an offer to represent you, nor is it intended to create an attorney-client relationship. The use of the internet or this contact form for communication is not necessarily a secure environment. Contacting a lawyer or law firm email through this service will not create an attorney-client relationship, and information will not necessarily be treated as privileged or confidential.