Question
What does someone charged with a sex offense in Texas need to know?
Sponsored Answer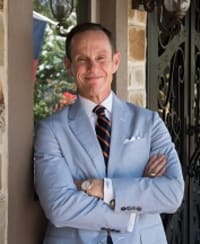 Answer
After learning of a sex offense charge, the most critical action is to stay silent. Do not discuss the case with anyone, do not try to delete or hide anything and do not try to take "strategic" steps on your own.
Texas state law is extremely tough on these types of cases. A sexual offense conviction carries lengthy prison sentences and a lifetime of chastisement. Even a sex offense charge that is dropped or dismissed carries enormous collateral damage to your reputation. Strong defense from the start and skilled reputation management can help turn the situation around.
Steps To Take After A Charge
Calm down. The decisions you make at this point in the process will likely affect the outcome of your situation now and in the future.
Stay silent. Cooperating with the police is required – up to a point. You do not need to answer questions that incriminate yourself or allow them to search your home or car without the proper paperwork. Do not discuss the case with anyone. You need time to understand the scope of the charges before you give a statement to anybody. Small inconsistencies in any comment you provide can be used against you in the future.
Avoid social media. If convicted of a sex offense charge you will not be allowed to use social media, such as Facebook, ever again. It is a good idea to not log in to any accounts or communicate through messenger services or apps at this time.
Avoid contacting the family pressing charges. Be very careful about sending any messages via email or text or placing phone calls regarding the situation. It is everyone's natural instinct to want to confront the problem and fix it. You may think this is a misunderstanding you can clear up through a conversation. This can make things worse. By doing so, many people inadvertently implicate themselves for something they didn't do.
Get professional help. You need to call an attorney to guide you through this process immediately. Listening to the advice of others or thinking you can handle the charges on your own can be detrimental to your future. Even the suspicion of a sex crime charge can be enough to end your career, family life or social standing. Making precise statements based on a legal strategy is one of the few ways to salvage your reputation.
Repercussions Will Last A Lifetime
You might think your charge is not a big deal because it is an allegation by a child, but it is a big deal. There are considerable dangers in not consulting an attorney. You can be placed on the sex offender registry for life. This can make it hard, or impossible, to get a job in the future. It can prevent others from wanting to be in a relationship with you. There is no question you will be shunned by society if convicted.
You can be limited in where you can live. Family and friends may turn their back on you to protect their reputation. In short, you are ostracized for life. You absolutely do not want your name on the registry. If the charges or conviction happened before age 16, you still might not be safe. The criminal system in Texas can update your record when you turn 18 and make it public, forcing you to register at this time.
Texas criminal systems may also force you into a "civil commitment." They may pressure you to commit yourself to a sex offender treatment facility after serving a prison sentence. They can also legally force you to commit yourself. Individuals who enter these programs are sometimes never released from them or are sent back to prison. There are also monitoring systems, probationary conditions and various criminal procedures the Texas criminal system may require for the rest of your life.
Societal Attacks Aimed At Individuals With Dismissed Charges
Aside from the sex offender registry, there are many other ways your reputation can be damaged. Even if you are cleared of all charges, you can still face harsh societal repercussions. Texas residents create and maintain websites focused on people who faced sex crime charges but were not convicted. These websites, blogs and online groups are intended to incriminate you. They often show your picture, your risk level and your home address.
Societal shunning after a dismissed charge could be even more pre-eminent if your livelihood involved children. Coaches, teachers, day care professionals, principals and school workers face further backlash and will never be able to work near children again.
The bottom line: let a trusted attorney do your reputation management and protect your rights. Skilled, professional guidance through this trying time is vital to your future.
Disclaimer: The answer is intended to be for informational purposes only. It should not be relied on as legal advice, nor construed as a form of attorney-client relationship.
Other Answers About Sex Offenses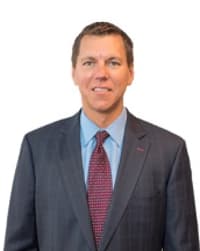 If you or a loved one is charged with a sex crime, it is crucial to enlist the help of an experienced criminal …
Sponsored answer by Donald J. Malarcik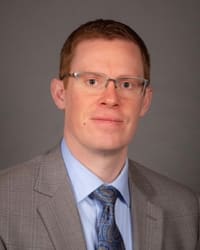 This is one of the most common questions we hear when an individual or their family member is arrested for a sex …
Sponsored answer by Matthew T. Martin
Learn more about how serious an allegation of sexual assault is in Pennsylvania and how important it is contact an …
Sponsored answer by Lee Anthony Ciccarelli
To: Jed R. Silverman
Super Lawyers: Potential Client Inquiry
*Required fields