Question
How Can I Find The Best Dog Bite Lawyer In Wisconsin?
Sponsored Answer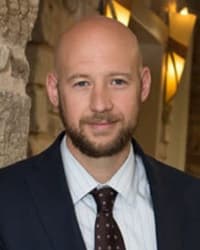 Answer
There's an old saying among journalists that "dog bites man isn't news; man bites dog is news". You unfortunately know all too well that "dog bites man" is more than enough news for you and your family. If you or someone you care about has suffered an injury at the jaws of a dog in Wisconsin, it's time to begin your search for the best dog bite lawyer for your personal injury claim.
It's important to remember during your search that the ultimate decision is yours. You need to find an attorney with the qualifications necessary to obtain a successful result, paired with a personality and work style that you are comfortable with. The best dog bite lawyer in Wisconsin for you may not be the best Wisconsin dog bite lawyer for someone else.
The Best Wisconsin Dog Bite Lawyer Will Identify Sources Of Compensation
You can't squeeze water from a stone and you can't obtain compensation that doesn't exist. It will be up to your attorney to identify sources of compensation that can provide you with the financial resources to cover your medical bills, rehab, psychological counseling, lost earnings and more.
Dog owners are not always responsible for damages. Compensation often comes from insurance policies such as homeowners insurance. Compensation in some cases can be obtained via the insurance policy of a dog keeper. A "keeper" is a person who "must exercise some measure of custody, care or control". This differs statutorily from an "owner", which "includes anyone who keeps or harbors a dog."
You need an attorney capable of finding all available sources of compensation and making sure you have the resources your family needs to move forward. The right attorney for you should have a professional relationship with independent brokers who can assist in determining the true value of your dog bite injury claim.
Double Damages For Repeat Canine Offenders
If the dog in your case has attacked someone in the past it may be possible to obtain double the damages for your dog bite claim. According to Wisconsin statutes, an owner is responsible for twice the damages in cases involving permanent physical scarring or disfigurement if they were previously notified or knew the dog had committed such an attack previously.
The best attorney for you will conduct thorough background research to evaluate any past issues surrounding the dog to establish if they are a repeat offender. Maximizing compensation is important, but knowing how to structure compensation for the long haul is just as important. Your attorney must understand how to structure settlements for children in a way that provides the compensation they will need later in life as their dog bite injuries progress. Your attorney should have a good relationship with plastic surgeons and other experts who can determine a long-term plan for handling issues such as scarring.
Tips To Keep In Mind During Your Search
As you search for the best Wisconsin dog bite attorney, take a look at online reviews. They can provide an illuminating perspective on the track record of an attorney. Do the reviews cover factors that are important to you? Are the reviews largely positive? How does the firm or attorney respond to negative reviews of their legal services?
Make sure the attorney has local office locations and truly maintains a real presence in your area beyond their website.
Look at the attorney's history. Have they received awards from their colleagues or independent publications? Have they ever been disciplined for professional violations or ethical lapses? You don't want to make their problems yours as you pursue a settlement or verdict.
Choose The Best Attorney For You And Your Loved Ones
The right Wisconsin dog bite attorney for you will be able to confidently pursue your claim and make sense of these complex legal issues so you can focus on healing.
Disclaimer: The answer is intended to be for informational purposes only. It should not be relied on as legal advice, nor construed as a form of attorney-client relationship.
Other Answers By Russell D. Nicolet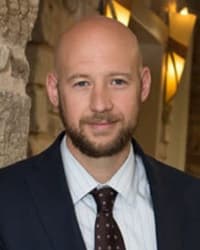 The unthinkable has happened: you or a loved one has been seriously injured. You're thankful to be alive but …
Sponsored answer by Russell D. Nicolet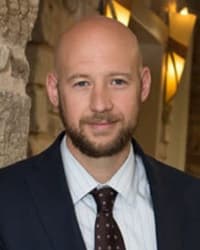 First of all, it's important to remember that the best lawyer for you may not be the best lawyer for someone …
Sponsored answer by Russell D. Nicolet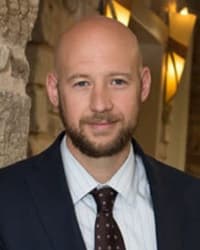 After you receive initial treatment for your injuries and take a moment to exhale after a car accident, it's …
Sponsored answer by Russell D. Nicolet
Other Answers About Animal Bites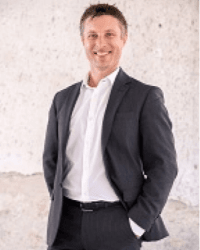 If you were bitten by someone else's dog, you can hold the pet owner responsible and seek compensation for …
Sponsored answer by Carl R. Knickerbocker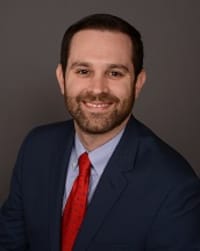 Getting bit by a dog is a traumatic experience, whether the dog is a beloved family pet, a dog running loose, or a …
Sponsored answer by Casey K. Colonna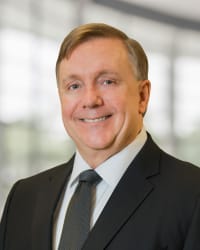 The most common animal bites tend to be dog bites. Whether the dog has shown aggression in the past or this is a …
Sponsored answer by Craig W. Carlson
To: Russell D. Nicolet
Super Lawyers: Potential Client Inquiry
*Required fields